Transnational Embodiments - Editor's Note
 

Lost For Words  

Chinelo Onwualu
Ghiwa Sayegh
---

When we are desperate for change, as we are both in illness and insurrection, our language drains of complexity, becomes honed to its barest essentials... As illness and revolution persist, though, the language made in them and about them deepens, lets in more nuance, absorbed in the acutely human experience of encountering one's limits at the site of the world's end.
Johanna Hedva
---
When we began scheming for such an issue with Nana Darkoa, ahead of AWID's Crear | Résister | Transform: a festival for feminist movements!, we departed from a question that is more of an observation of the state of the world – a desire to shift ground: why do our sexualities and pleasures continue to be tamed and criminalized even as we are told, over and over again, that they bring neither value nor progress? We came to the conclusion that when they are embodied, something about our sexualities works against a world order that continues to manifest itself in border controls, vaccine apartheids, settler colonialism, ethnic cleansing, and rampant capitalism. Could we speak, then, of the disruptive potential of our sexualities? Could we still do that when, in order to be resourced, our movements are co-opted and institutionalized.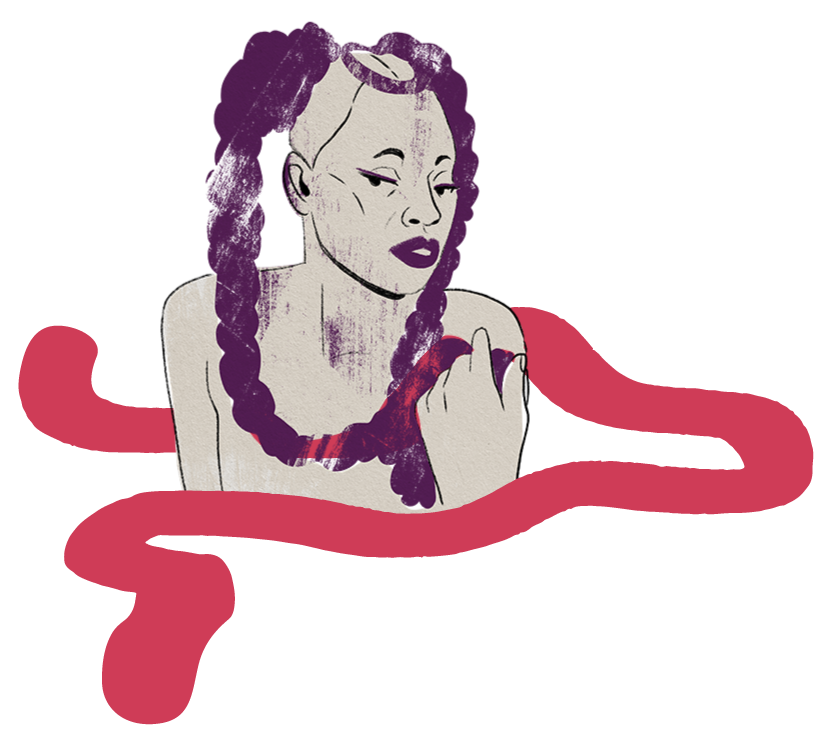 When our embodied labor becomes profit in the hands of the systems we seek to dismantle, it is no wonder that our sexualities and pleasures are once again relegated to the sidelines – especially when they are not profitable enough. In many instances during the production of this issue, we asked ourselves what would happen if we refused to accommodate the essential services of capitalism. But can we dare ask that question when we are exhausted by the world? Perhaps our sexualities are so easily dismissed because they are not seen as forms of care. Perhaps what we need is to reimagine pleasure as a form of radical care – one that is also anti-capitalist and anti-institutional.
As we enter our second full year of a global pandemic, our approach to transnational embodiments has had to focus on a single political realization: that taking care is a form of embodiment. And because right now so much of our work is being done without consideration for the borders between and within ourselves, we are all Transnationally Embodied – and we are all failing. We are failing to take care of ourselves and more critically, to take care of each other.
This failure is not of our own making.
Many of our parents thought of labor as transactional, something to be given in exchange for compensation and a guarantee of care. And while that exchange was not always honored, our parents did not expect that their work would provide them fulfillment. They had their leisure, their hobbies, and their communities for that. Today, we their children, who have been conditioned to think of our labor as intertwined with our passion, have no such expectations. We think of work and leisure as one and the same. For too many of us, work has come to embody our whole selves.
However, heteropatriarchal capitalism doesn't value us, let alone our labor or our sexualities. This is a system that will only demand more and more until you die. And when you die, it will replace you with somebody else. Expectations to be online round the clock mean we simply can't get away from work, even when we want to. This commercialization of labor, divorcing it from the person, has infiltrated every aspect of our lives and is being perpetuated even in the most feminist, the most radical and revolutionary circles.
Capitalist expectations have always been particularly pernicious to bodies who don't fit its ideal. And those seeking to consolidate their powers have used the pandemic as an opportunity to target women, sexual minorities, and any others that they see as less than.
This special issue exists because of, and certainly in spite of this.
Almost every contributor and staff member was pushing themselves past their capacity. Every single piece was produced from a place of passion, but also incredible burnout. In a very real way, this issue is an embodiment of transnational labor – and in the digital world we live in, all labor has become transnational labor. As we have to contend with new borders that do not break an old order but reify it, we experienced firsthand, alongside our contributors, how capitalism drains our limits – how it becomes difficult to construct cohesive arguments, especially when these come with a deadline. We collectively became lost for words – because we are lost for worlds.
Feeling lost and alone in the world of heteropatriarchal capitalism is exactly why we need to re-evaluate and rethink our systems of care. In many ways, we turned this issue into a mission of finding pleasure in care. Because it has become more difficult to construct cohesive arguments, visual and creative mediums have come to the forefront. Many who used to write have turned to these mediums as ways to produce knowledge and cut through the mental fog that's enveloped us all. We brought into the issue other voices, in addition to many whom you heard at the festival, as a way of opening up new conversations, and extending our horizons.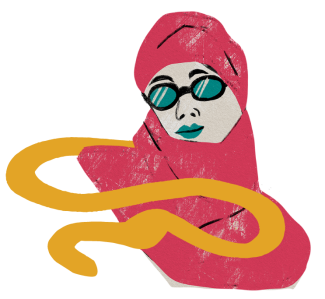 As we are robbed of our words, it is our political duty to continue to find ways to maintain and care for ourselves and each other. So much of our current realities are trying to erase and displace us, while still exploiting our labor. Our embodiment, therefore, becomes a form of resistance; it is the beginning of us finding our way out and into ourselves.