Solidarity Economy
Definition
The solidarity economy (including cooperative economy and gift economy) is an alternative framework that is allowing for different forms in different contexts, open to continual change.
This framework is grounded in the principles of:
solidarity, mutualism (Mutual Aid), and cooperation
equity in all dimensions
social well-being
sustainability
social and economic democracy
pluralism
The producers in a solidarity economy develop economic processes that are intimately related to their realities, preservation of the environment and mutual cooperation.
Context
According to feminist geographer Yvonne Underhill-Sem, the gift economy is an economic system in which goods and services flow between people without explicit agreement of their value or future reciprocity.
Behind gifting is human relationship, generation of goodwill, and attention to the nurturance of the whole society and not just one's immediate self and family, it is about the collective.
For example, in the Pacific region, this includes: collecting, preparing, and weaving terrestrial and marine resources for mats, fans, garlands, and ceremonial items; and raising livestock and storing seasonal harvests.
Feminist perspective
The incentives for women to be involved in economic activities are diverse, ranging from the fulfillment of career aspirations and making money for a long-term comfortable life to making money to make ends meet, paying off debt, and escaping from the drudgery of routine life.
To accommodate the diverse environments that women operate in, the concept of solidarity economy is in continual development, discussed and debated.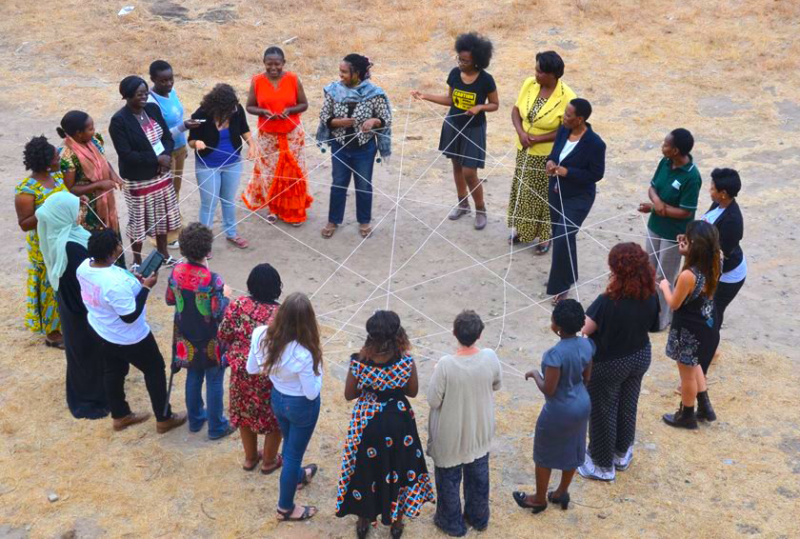 ---
Learn more about this proposition