Pleasure Garden Exhibition
The artwork is a photography and illustration collaboration between Siphumeze and Katia during lockdown. The work looks at black queer sex and plesure narratives, bondage, safe sex, toys, mental health and sex and many more. It was created to accompany the Anthology Touch.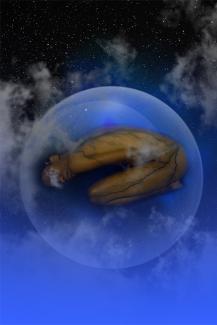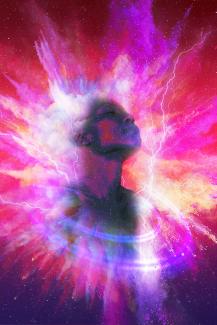 About the Artists: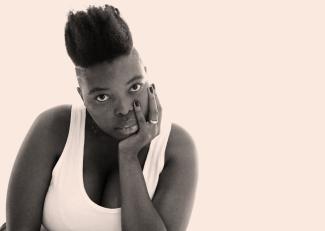 Siphumeze Khundayi
is an art-maker, photographer and facilitator interested in creative ways of bringing together dialogue and artistic practice in relation to African Queer identity.
She is creative director of
HOLAAfrica!
a pan-Africanist womanist online collective.
Her solo and collaborative performance work has been featured in a number of festivals and theatre spaces such as Ricca Ricca Festival in Japan
She directed two Naledi nominated productions in 2017 and 2018. She directed a show that won a Standard Bank Ovation award in 2020.
As a photographer she was part of a group exhibition titled
Flowers of my Soul
in Italy organised by the Misfit Project. Produced three publications for HOLAAfrica and was published in and provided the cover for volume two: As You Like of the
Gerald Kraak Anthologies
.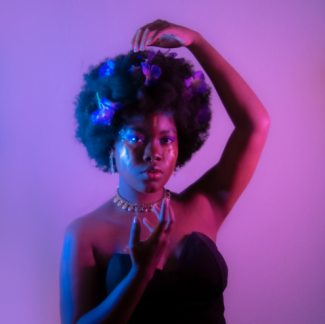 Katia Herrera is a 21-year-old  Digital visual artist from the noisy city of  Santo Domingo in the Dominican Republic. Despite Herrera being a self-proclaimed introvert, her artwork is remarkably loud in a world trying to quiet black voices. With titles like Black Woman, You Own the Moon, Earth Goddess, Forever,  and Universe Protector, Herrera's legacy will be marked by her passion for highlighting the endurance and perseverance of black folks of old and present to contrast the narrative that black skin should only be associated with slavery.

One of her most lovely and vivaciously titled works, Universe Protector, portrays the black soul as a divine entity full of strength, power, and greatness. In her youth, her love of graphic design was stimulated by her parents' artistry and the Photoshop they had downloaded on their computer for their professional photography.