Nicole Barakat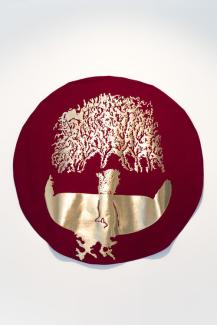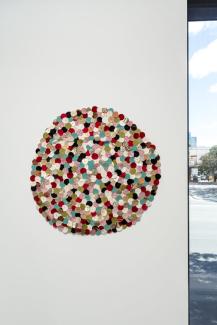 we are infinite
An exhibition by Nicole Barakat, embodying her reconnection with the diaspora of objects from her ancestral homelands in the South West Asia and North Africa (SWANA) region.
 
Barakat presents a collection of textile works as manifestations of her practice of engaging with displaced, and often stolen objects held within Western museum collections including the Louvre, British Museum and Nicholson Museum. 
 
To by-pass the gatekeepers and breach the vitrines holding these ancestral objects, Barakat reclaims pre-colonial, non-linear, receptive forms of knowing that are often devalued and dismissed by colonial and patriarchal institutions - engaging with coffee cup divination, dream-work, intuitive listening and conversations with the objects themselves (source).
About Nicole Barakat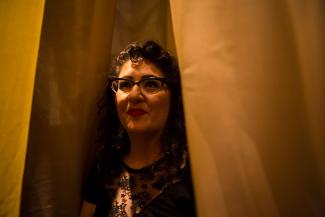 Nicole Barakat
is a queer femme, SWANA artist born and living on Gadigal Country (so-called Sydney, Australia). She works with deep listening and intuitive processes with intentions to transform the conditions of everyday life. Her work engages unconventional approaches to art-making, creating intricate works that embody the love and patience that characterises traditional textile practices. 
Her works include hand-stitched and hand-cut cloth and paper drawings, sculptural forms made with her own hair, cloth and plant materials as well as live work where she uses her voice as a material. 
Nicole's creative practice is rooted in re-membering and re-gathering her ancestral knowing, including coffee divination and more recently working with plants and flower essences for community care and healing.