MANGO
| | |
| --- | --- |
| | Jurema Araújo is a teacher-poet from Rio de Janeiro. She contributed to the magazine Urbana, edited by the poets Brasil Barreto and Samaral (RIP) and to the book Amor e outras revoluções (Love and Other Revolutions) with several other writers. In collaboration with Angélica Ferrarez and Fabiana Pereira, she co-edited O livro negro dos sentidos (The Black Book of Senses), a creative anthology on black women's sexuality in Brazil. Jurema is 54-years-old; she has a daughter, three dogs, a cat, and many friends. |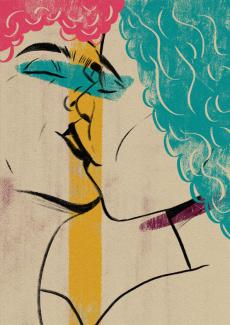 Suck it with me? 

Mango is my favorite fruit.
I open my mouth
and suck it all,
Its flesh caught between my teeth
that turn soft not to hurt it
and I press it between my tongue and the roof of my mouth,
then I take it out to suck on every part of it
with the juice running down my mouth
drenching myself in this tasty nectar
and putting it all in my mouth again
because mango is seed and honey;
it is fiber and flavor.
And when it is over, I am entranced,
honeydewed, sweetened,
my lips all wet.
Ohhh, what is mango for if not for smearing.

Chupa Comigo? 

A fruta que eu mais gosto é manga!
Porque eu abro a boca
E meto toda pra chupar!
Se os dentes a prendem
Fazem macio para não machucar
E eu pressiono entre minha língua e meu céu
Depois tiro pra sugar cada parte
Sentindo o caldo escorrer boca afora
Me molhando com esse néctar gostoso
E metendo toda na boca de novo
Pois manga é caroço e é mel,
É fiapo e sabor
E quando acaba, estou extasiada
Melada, docinha
Com os lábios molhados!
Aaahhh, manga é pra se lambuzar!
---
Introducing The Black Book of Senses
I'll admit it: when Angélica and Fabi invited me to curate a collection of erotic texts by black women, I didn't know what curatorship was. I understood the erotic well, but curatorship... I smiled, feeling shy and flattered. I think I thanked them – at least I hope I did – and thought to myself: what the fuck is it?! This fancy word I'll have to learn the meaning of while doing it, what is it?
Now at this point, I know what it is to be a curator: it is making love with someone else's texts, with someone else's art, with the intention of putting a book together. And that is exactly what I did. I undressed each text of every author of this book with a literary lasciviousness. And I got involved in the words and senses of others. I was penetrated by poems I didn't write; tales I didn't even dare to imagine turned me upside down, messing with my feelings, with my libido. And it was a wonderful and unusual orgasm: ethereal, corporeal, sublime, at once intellectual and sensitive.
These texts pulsated like a clit hardened by desire, drenched, dripping joy in every reading. Words that swallowed me with their naughty significance, making me dive deeper into this wet universe. 
These black women went to the bottom of their arousals and turned their deepest erotic fantasies into art. These works are impregnated with each writer's own way of experiencing sexuality: freely, blackly, for ourselves, in our own way, empowered.
I chose to spread the texts throughout different parts of the book, each one organized according to the most delicate, explosive, evident, or implicit content they presented.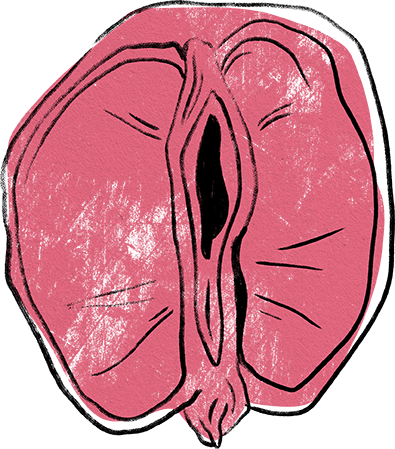 To open the door to this "invulved blackessence," we have our Preliminaries section, with texts that introduce readers to this world of delights. It is a more general, delicate caress to acknowledge the subjects addressed by the texts in the rest of the book.
Then comes the heat of Touch, addressing what the skin can feel. That energy which burns or freezes our bodies, makes our hormones explode and starts to awaken the other senses. And although there are many of us who are voyeurs, the contact of skin with a wet and warm mouth is exciting, like wandering through the softness of whomever is with you. We are seduced by the firm or gentle touch that gives us goosebumps and that lovely discomfort that runs from the neck down to the back and only stops the next day. And the warmth of the lips, the mouth, the wet tongue on the skin – oh, the tongue in the ear, hmmm – or skin on skin, clothes moving over the body, almost like an extension of the other's hand. If there is no urgency, that wildest arousal of the pressure of a tight grab, a bit of pain – or a lot, who knows?
The Sound – or melody? – section shows us that attraction also happens through hearing: the voice, the whispers, the music that enables the connection between the bodies and can become the theme of desire. For some of us, someone with a beautiful voice would only need their vocal cords, because that harsh or heavy or melodious sound would be auditory sex. Their loud swearing or sweet words whispered in the ear would be enough to give us hair-raising shivers from neck to coccyx.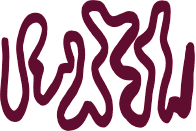 In Flavor, we know the tongue does a good job tasting the most hidden places and wandering through the body to delight itself. Sometimes this organ is used, boldly, to taste the other's nectar. The idea of someone sharing their strawberry or a delicious, juicy mango through bites and licks – or licks and bites – melts us. But nothing is more delicious than tasting the caves and hills of the person you are with. Stick your tongue deep inside to taste a piece of fruit... or spend hours tasting the head of a cock in your mouth, or suck on a delicious breast to taste the nipples. This is all about memorizing someone by their Flavor.
There are texts in which the nose is what triggers desire. The Smell, my dear readers, can awaken us to the delights of desire. Sometimes we meet a person who smells so good, we want to swallow them right through our nose. When you run through the other person's body with your nose, starting with the neck – wow, that delightfully uncomfortable shiver that runs down the spine and undresses the soul! The shameless nose then moves to the back of the neck and captures the scent of the other in such a way that in the absence of that person, smelling their same scent evokes, or conversely, invades in us olfactory memories that bring the arousing smell of that person back.
We then get to Look – for me, the betrayer of senses – in which we perceive desire from a point of "view." It is through sight that the texts present desire and arousal, through which the other senses are brought about. Sometimes a smile is all it takes to drive us crazy. The exchange of glances? That look that says "I want you now." That look of possession that comes to an end when you stop fucking, or not. That one is very particular; it draws the other who won't be able to look away for long. Or the sidelong glance – when one looks away when the other turns their head, like a cat-and-mouse game? Once we are caught red-handed, there's nothing else to do besides breaking into a wide smile.
Finally, the explosion. Wandering through All senses, the texts mix feelings that seem like an alert, so there is the greatest pleasure, that orgasm.
Of course, there is nothing explicitly separating these poems and tales. Some are subtle. Arousal engages all our senses and, most importantly, our heads. That's where it happens, and it connects our whole body. I organized the poems according to how they came to me in each reading. Feel free to disagree! But to me, there is a sense through which desire goes and then explodes. Realizing which one it is, is delightful. 
Being able to turn arousal into art means freeing ourselves from all the prejudice, prisons, and stigma this white-centric society has trapped us in.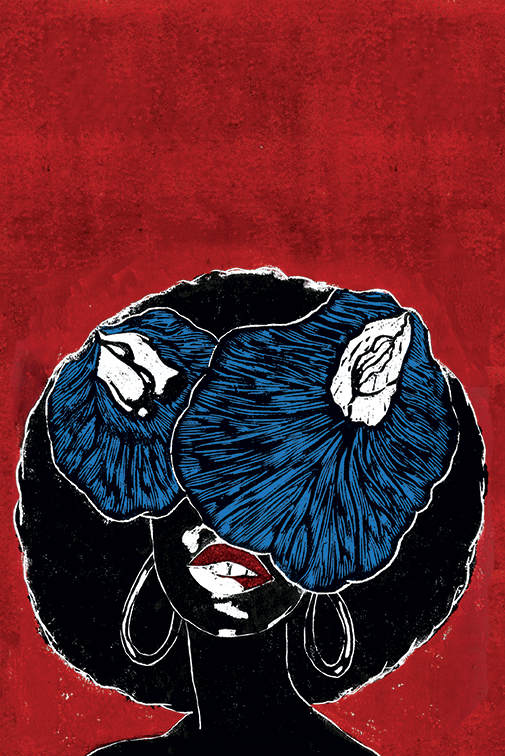 Every time a black writer transforms the erotic into art, she breaks these harmful racist chains that cripple her body, repress her sexuality, and turn us into the object of another's greed. Writing erotic poetry is taking back the power over her own body and roaming fearlessly through the delights of desire for herself, for others, for life.
The literary erotic is who we are when turned into art. Here we show the best of us, our views of love drenched by pleasure, seasoned by the erogenous, spread through our bodies, and translated by our artistic consciousness. We are multiple and we share this multiplicity of sensations in words dripping with arousal. Yes, even our words drip with our sexual desire, drenching our verses, turning our sexual urges into paragraphs. To come, for us, is a breakthrough.
It is necessary to make our minds, bodies, and sexuality black, to reestablish our pleasure, and take back our orgasms. Only then will we be free. This whole process is a breakthrough, and it happens painfully. But there is happiness in finding ourselves to be very different from where we had been placed. 
I feel like I am yours, I am ours. Taste, delight yourselves, feast on these beautiful words with us. 

This text is adapted from the introductions to "O Livro Negro Dos Sentidos" [The Black Book of Senses], an erotic collection of poems by 23 black female writers.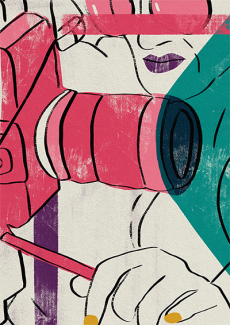 Explore Transnational Embodiments
This journal edition in partnership with Kohl: a Journal for Body and Gender Research, will explore feminist solutions, proposals and realities for transforming our current world, our bodies and our sexualities.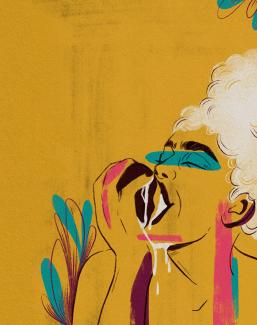 التجسيدات العابرة للحدود
نصدر النسخة هذه من المجلة بالشراكة مع «كحل: مجلة لأبحاث الجسد والجندر»، وسنستكشف عبرها الحلول والاقتراحات وأنواع الواقع النسوية لتغيير عالمنا الحالي وكذلك أجسادنا وجنسانياتنا.