Come meet the feminist economies we LOVE.
The economy is about how we organize our societies, our homes and workplaces. How do we live together? How do we produce food, organize childcare, provide for our health? The economy is also about how we access and manage resources, how we relate with other people, with ourselves and with nature.
Feminists have been building economic alternatives to exploitative capitalist systems for ages. These alternatives exist in the here and now, and they are the pillars of the just, fairer and more sustainable worlds we need and deserve.
We are excited to share with you a taste of feminist economic alternatives, featuring inspiring collectives from all around the world.
Listen to the story here:
WEST AFRICA
NOUS SOMMES LA SOLUTION
We are the Solution
ECOFEMINISM:
Respect for all we have around us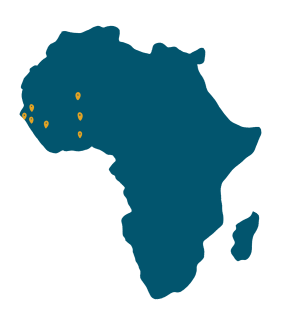 We are living in a world where the destruction of Nature fuels our current global economy.
Even in times of climate crisis, governments continue to encourage large-scale agriculture industries to expand. These activities poison the land, threaten biodiversity, and destroy local food production and livelihoods. Meanwhile, while women produce the majority of our food in the world, they own almost none of the land.
What if we perceived land and Nature not as private property to exploit, but as a whole to live in, learn from, and harmoniously coexist with? What if we repaired our relationships with the land and embraced more sustainable alternatives that nurture both the planet and its communities?
Nous Sommes la Solution (We Are the Solution, NSS) is one of many women-led movements striving to do this. This is their story.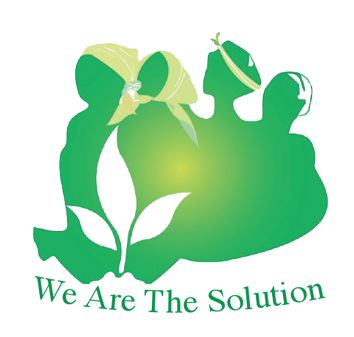 Nous Sommes la Solution is a rural women 's movement for food sovereignty in West Africa. Founded originally as a campaign against hyper-industrialized agriculture, Nous Sommes la Solution has grown into a movement of more than 500 rural women's associations from Burkina Faso, Senegal, Ghana, Gambia, Guinea Bissau, Mali and Guinea.
Together, this women-led movement is building and strengthening food and seed sovereignty across West Africa. They feed communities, strengthen local economies, amplify the knowledge of women farmers and mitigate the devastating effects of climate change through agroecological practices. They also organize workshops, forums and community radio broadcasts to share their messages, their traditional knowledges and agroecological practices across rural communities.
In collaboration with universities and public research centers, Nous Sommes la Solution works towards restoring traditional Indigenous varieties of rice (a staple food in West Africa) and promoting local food economies based on agroecological principles, influencing national policy-making, all the while supporting women in creating farming associations and collectively owning and managing farmland.
"Nous Sommes la Solution has a vision of an Africa where, in solidarity, rural women involved in decision-making can grow, process, sell and consume family farming products  while preserving the environment, for a harmonious and sustainable development."
This is Mariama Sonko, an inspiring small-scale rural farmer, eco-feminist and a woman human rights defender.
She lives in Niaguiss, a town in the southwest of Senegal. Growing up in a family and community of rural farmers, she witnessed the essential role of women in food production and seed preservation from a very early age, while also being immersed in the rhythms and working of the land. Mariama has been defending local agricultural knowledge and peasant practices since the 1990s. As a mother of five children, the food she grows herself is the main source of sustenance for her family.
She is currently the president of "Nous Sommes la Solution'' and is involved in promoting agroecological practices and family farming, encouraging food sovereignty, biodiversity and farmer seed preservation, and demanding equitable access to resources and land for women across West Africa.
Source: AWID's Feminist Realities Festival Crear | Résister | Transform - Day 2/ 2ème jour/ 2º día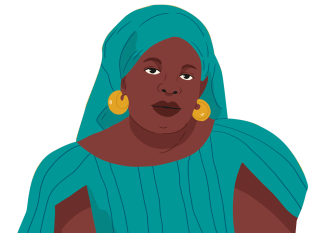 | | |
| --- | --- |
| AGROECOLOGY AND FOOD SOVEREIGNTY AS RESISTANCE | Today, large-scale industrial food production uses single-crop plantations, genetically modified organisms and other pesticides that destroy the land and knowledge of local communities. |
Agroecology is a resistance to corporate-driven agriculture. It prioritizes smaller scale agriculture, multiple crops and diversified food production, and the centering of local knowledge and practices. Agroecology goes hand-in-hand with demands for food sovereignty, or the "right of peoples to healthy and culturally appropriate food produced through ecologically sound and sustainable methods, and their right to define their own food and agriculture systems"(Via Campesina, Declaration of Nyéléni).
The role of women, indigenous and rural communities and people of color from the Global South is absolutely essential when it comes to food systems. Feminist agroecologists are working to dismantle oppressive gender roles and systems of patriarchy embedded within food production. As shown by the heroines of NSS, they are generating a liberatory agroecology by strengthening community resilience, empowering women peasants and farmers, and preserving local traditions, territories, and knowledge of food-producing communities.
What are the Objectives of Nous Sommes la Solution?
TRADITIONAL KNOWLEDGE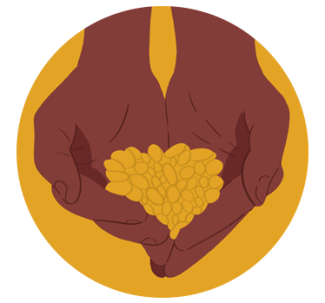 To use and promote traditional knowledge and practices transmitted from generation to generation, which supports food sovereignty and the preservation of peasant seed.
FAMILY FARMING, AGROECOLOGY AND FOOD SOVEREIGNTY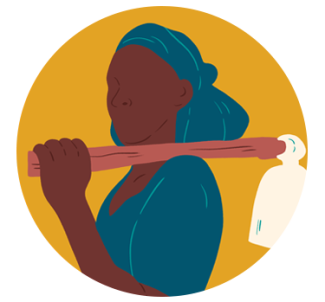 To promote family farming through peasant agroecology.
ADVOCACY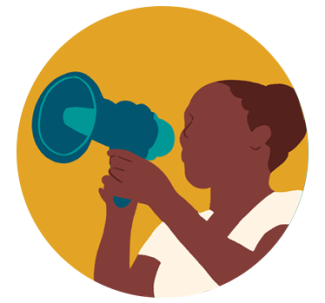 To influence decision makers and promote more equitable access to land for women working in agriculture
Nous Sommes la Solution uplifts and grows the leadership of rural women working towards African solutions for food sovereignty.