A Joy to the World: Six Questions with Naike Ledan
Interviewed by Chinelo Onwualu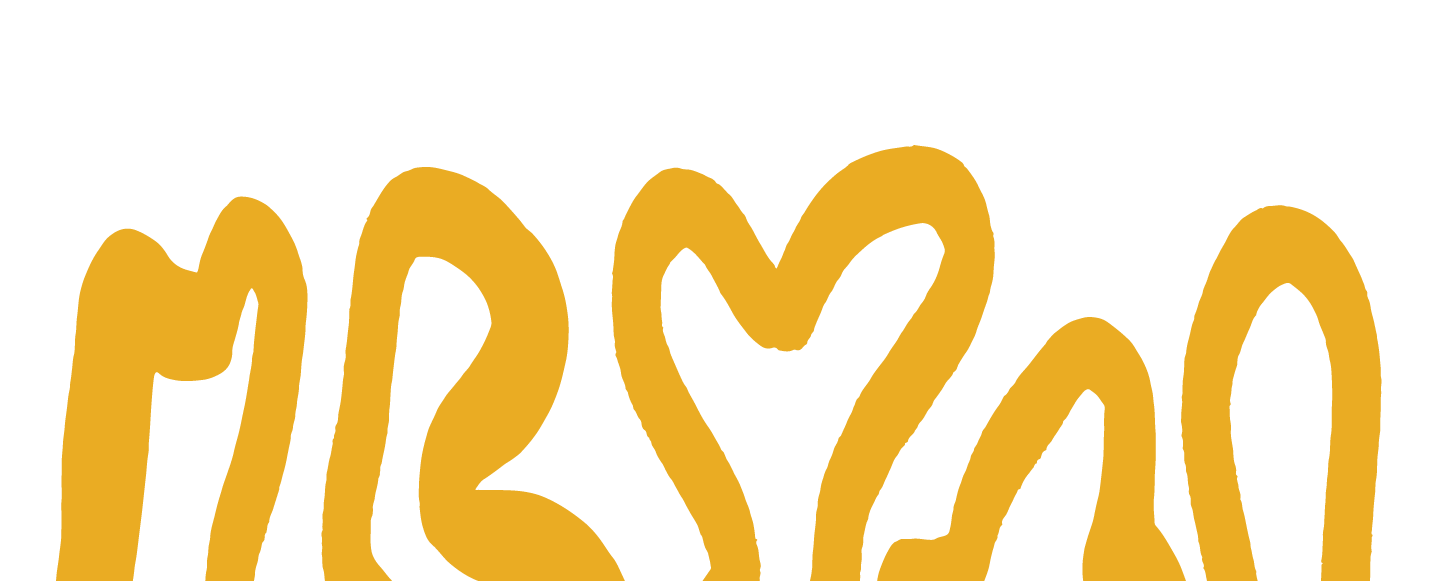 ---
| | |
| --- | --- |
| | Naike Ledan is a social justice defendant, a committed feminist that brings forward 20 years of experience in human rights and health justice advocacy, women's empowerment, the fight for universal access to basic services and social inclusion, as well as civil society capacity building. She has built extensive work in Canada, West and southern Africa, as well as in Haiti, in civil rights advocacy, capacity building for CSOs, while emphasising the social determinants of structural exclusion. She values the principles of shared leadership, anticolonial, anti-oppressive, and anti-patriarchal spaces.  |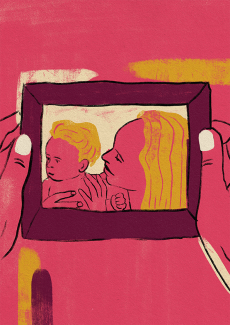 ---
Chinelo You're billed as a trans rights activist; I'm curious about how you made that journey.
Naike So, I grew up in Haiti until I was 18, then I lived in Montreal for 19 years. Coming back to Haiti in 2016, I thought I would be coming back home, but the place had changed and I had to readjust. I did not necessarily reconnect in the way that I'd expected to with childhood family and friends. I came back as an expat with a comfortable work situation, and I felt very much like a foreigner for a very long time. And at the same time, I felt very much at home because of the language, the understood silence, the not having to explain when we start singing a commercial – you know, that thing we share, that energy, that space, that spirit.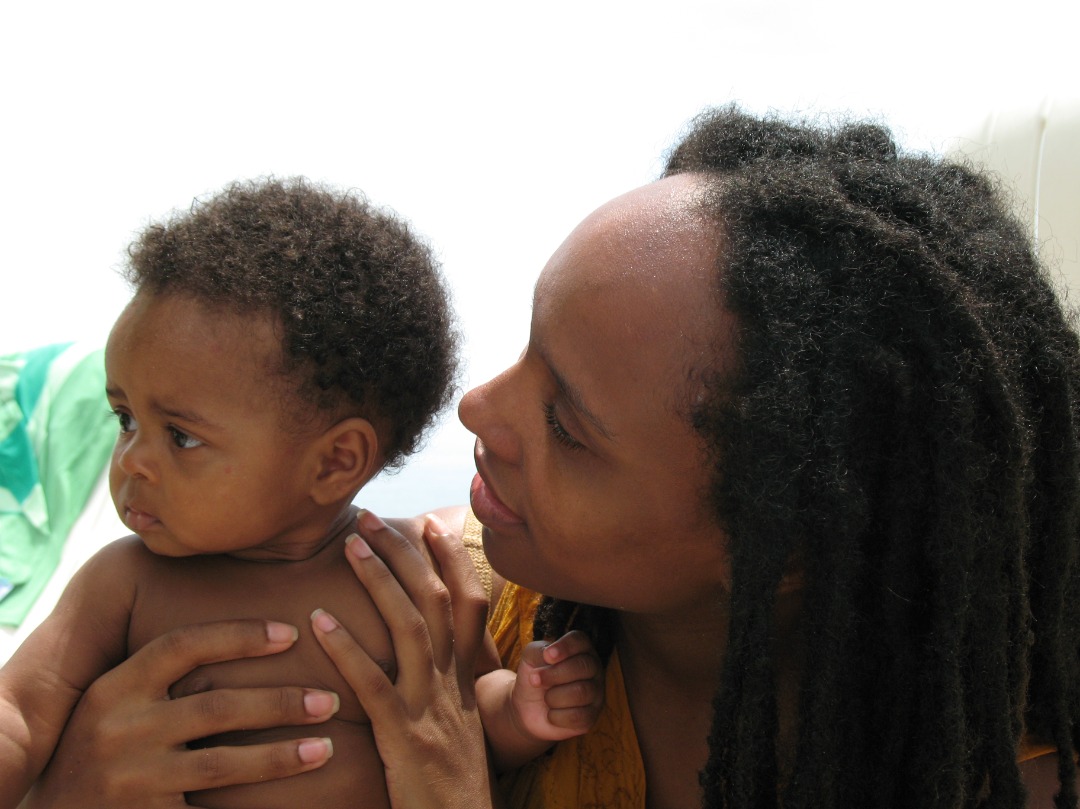 What helped me was, I loved the work of going into the country and documenting people's knowledge. So I left the comfort. I became a country director of a regional organisation that was queer as fuck! Most of my work was to find resources and build the capacity of civil society. My strategy was to go into the countryside, look for all these little organizations, help build their capacity, and fund them. I was not interested in politicians and shaking hands and taking pictures . I had a very good ally, Charlot Jeudy – the [queer] activist that got killed three years ago in his house. We got very close after an Afro-queer film festival we were planning got banned in Haiti. But it made a lot of noise and sparked conversations about queerness everywhere, so Charlot introduced me to every little CSO in every little corner of the country. And I would just be there to help organisation[s] with registering legally or building their strategic plan. So it's been a lot of these kinds of work that made me a queer activist and by extension, a trans activist. Although I don't call myself that – an activist. It's such a loaded word, you know? And it's something people call you. I think I'm just a lover and a fighter .
Chinelo Tell me about the workshop you conducted with AWID for the festival. What was it about and what was the context?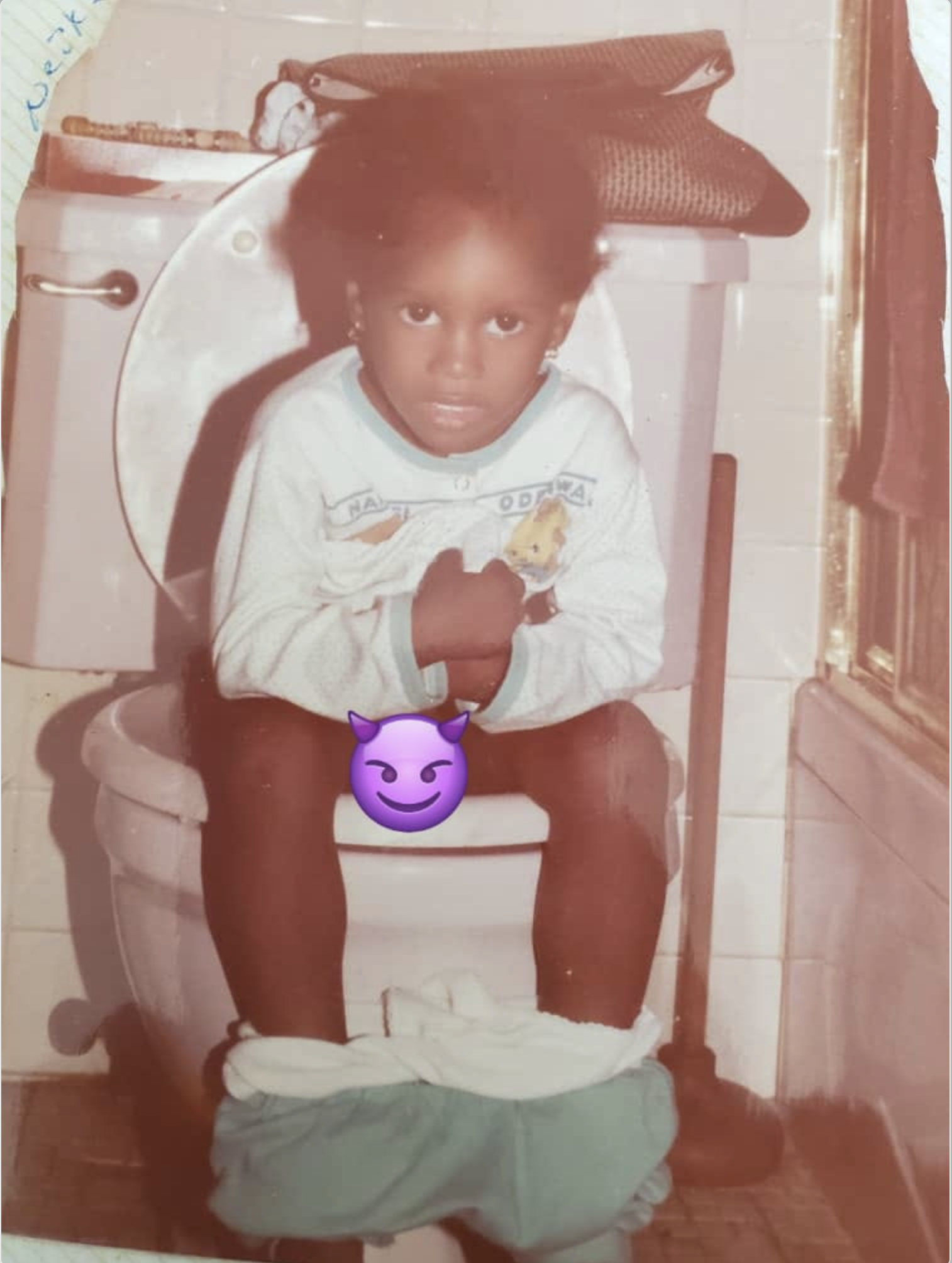 Naike International media doesn't really talk about Haiti, but with a political environment that is as bad as ours, the economic environment is even more catastrophic. Being a more middle class Haitian, speaking different languages, having different passports, I was initially hesitant to take the space. But I often see myself as a bridge more than someone that would talk about themself. That is how I came to invite Semi, who is a brilliant young trans woman from outside Port-au-Prince, to take the space to talk for herself and walk us through the ecosystem of the realities for trans women in Haiti. We ended up building a session about uninclusive feminism – or, I would say, formal feminist spaces – and how trans girls in Haiti do not have spaces where they can contribute to women's knowledge and sharing of women's realities. So the AWID festival was the opportunity for me to give the space to the women who should have it. We had a wonderful time; we had wine online while hosting the conversation. My co-facilitator, Semi, shared what it is like to be a trans child/girl/woman at different stages of her life. She also shared the dangers of the street, of poverty, of exclusion, of "not passing," and her victories as well.
Chinelo What is the relationship of trans women to feminist organizations in Haiti? What has been your experience with that?
Naike It's been really hard – heartbreaking, actually – the experience of trans women in Haiti. From not existing at all to just being extremely sexualized. The other thing that's been happening is how they're being killed, and how those killings have gone unreported in the media. This is how non-existent, how erased trans women are. They're everywhere but not in job settings, not in feminist settings, not in organizational settings. Not even in LGBT organizations. It's only recently, and because of a lot of advocacy push, that some of these organization are kind of readjusting, but in feminist spaces, this is still out of the question. We are still having to deal with the old exclusionary discourse of "They're not women. Of course, if they can pass…" The culture of passing, it's a risk management conversation – how much you pass and how much you don't pass and what it means for your body and the violence it inflicts. In the trans-exclusionary realities we live in, which are reproduced in a lot of feminist spaces, those that pass completely may be considered girls, but only to a certain extent. But how about falling in love, how about having a conversation, how about being in the closet, how about wanting a certain aesthetic, or a career? So really, the conversation about hormone therapy becomes about risk reduction, as Semi herself shared at the workshop. But we don't have the option of hormone therapy, we don't have the medical framework nor the system to support those who would like to pursue that option.
Chinelo When you talk about the way that trans people and queer people are thought of in society, it sounds like it might be similar to Nigeria, which can be a deeply homophobic environment.
Naike Haiti is a very complex country in a very beautiful way. Nothing is simple, you know, nothing is ever one way. Haitians are very tolerant – and they're also very homophobic. You're going to find regions in the countryside where people aren't that homophobic at all because all the Vodou temples there, and this is a religion that respects life. One basic principle of the Vodou religion is that all children are children. So, there is no right or wrong in the religion. For the longest time, people thought of Haiti as a haven, a place where people are tolerant – we're talking 70s, 80s, pre-HIV, 90s even. Then you had the earthquake [in 2010] where around 300,000 people died. And then all this money came from the south of the US through the Evangelicals to rebuild the country and find Jesus. So, the homophobia in Haiti is very recent. In the depth, in the heart of the soul of the culture, I cannot really say that it is homophobic. But in the everyday life, it surely lands on the skin of queer people, that violence. And that of women, of poor women, of dark women as well, because colorism runs deep in the Caribbean.
Chinelo How have you managed this? What's been your strategy for survival?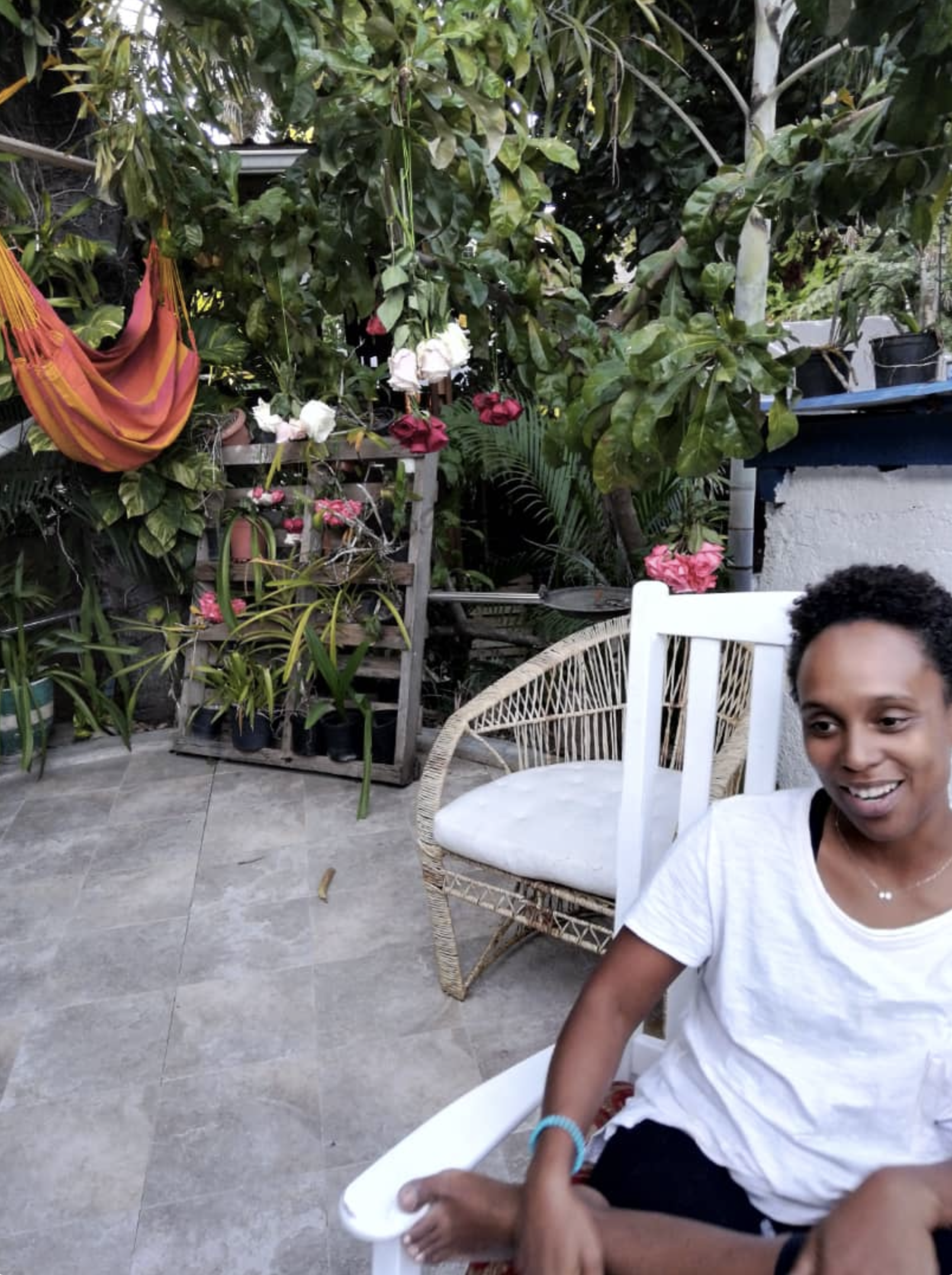 Naike I'm really in love with my work. I love working. When I first arrived, I was working with this horrible NGO but I was doing amazing work. I was always in the countryside, conversing and learning from people, from women. And that filled my heart for so long because I'm very much in love with my culture, with black people, with black women – old black women, black babies. It just fills me up in a spiritual way. When we were in Canada my kids were in these all-white schools and tokenized. They did not speak Creole nor French. And now, they're running free in the yard and starting to fight in Creole. I also found hubs of survival with the people I met. I created bonds with the queers and others who were weirdos like me and it's been really wonderful. But now I'm struggling because I don't feel safe in Haiti anymore. We have about 40 kidnappings per week in Port-Au-Prince – and it's been like that since 2018. I've developed anxiety and panic attacks. So It's time to go, and I've been asking myself, "where is home?" I spent 19 years in Montreal but I never felt at home there. When I left, I never missed it so I don't want to go back. I've been crying a lot lately because it feels like entering a second exile.
Chinelo What's your relationship to pleasure, leisure, and rest?
Naike My relationship with pleasure, leisure, and rest are for me one and the same. It is the lived moment when I indulge in the heat of the sun on my face for example. It is pleasure, leisure, and rest at the same time.
Pleasure: My go-to space, most solely a haven of celebration of myself. I reserve myself the power and the right to be loud or quiet in the enjoyment of the pleasure I experience. All the pleasure I viciously and abundantly indulge in, including and not limited to the pleasure of solitude and silence.
Leisure: biking, music festivals, eating, wine discoveries, dancing in Haitian traditional Vodou dances are amongst many that occur at the moment.
Rest: is what I live for. As an overachiever and a person that is literally in love with work, it is a paradox how lazy I am. No one knows that because all of what the world sees is this: an accomplished overworker. They do not know how I can just, uncompromisingly and profoundly indulge in idleness.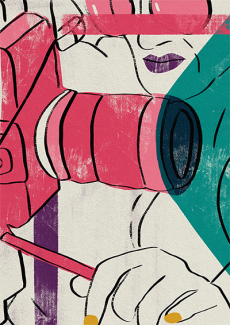 Explore Transnational Embodiments
This journal edition in partnership with Kohl: a Journal for Body and Gender Research, will explore feminist solutions, proposals and realities for transforming our current world, our bodies and our sexualities.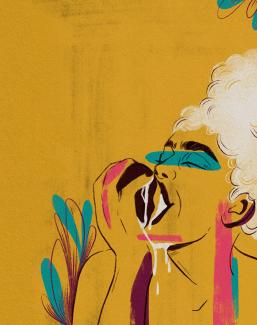 التجسيدات العابرة للحدود
نصدر النسخة هذه من المجلة بالشراكة مع «كحل: مجلة لأبحاث الجسد والجندر»، وسنستكشف عبرها الحلول والاقتراحات وأنواع الواقع النسوية لتغيير عالمنا الحالي وكذلك أجسادنا وجنسانياتنا.