Come meet the feminist economies we LOVE.
The economy is about how we organize our societies, our homes and workplaces. How do we live together? How do we produce food, organize childcare, provide for our health? The economy is also about how we access and manage resources, how we relate with other people, with ourselves and with nature.
Feminists have been building economic alternatives to exploitative capitalist systems for ages. These alternatives exist in the here and now, and they are the pillars of the just, fairer and more sustainable worlds we need and deserve.
We are excited to share with you a taste of feminist economic alternatives, featuring inspiring collectives from all around the world.
Listen to this story here: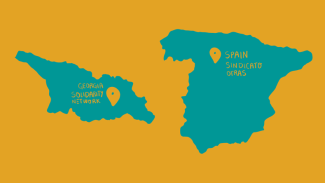 The fight for a world full of workplaces that are free from of all forms of discrimination, stigma and exclusion is  a worthy one. A world in which sex work is decriminalized and recognized as work is part of this.
A world where all workers have safe working conditions, dignified wages, and can enjoy the same rights like health care, pension pay, sick days, holidays, job security and more, no matter their gender, race, ethnicity, age or ability. Labor rights are feminist issues, and feminist unions play a key role in advancing the legal, labor and economic rights of all workers, especially migrant workers, domestic workers, informal workers and sex workers. These are folks who have most recently been disproportionately affected by the pandemic, its burdens of care, lockdowns, curfews and increased policing. Let us introduce you to the stories of feminists and union organizers that are fighting for better working conditions and better worlds for all.
Georgia
Solidarity Network
THIS IS ONLY THE
BEGINNING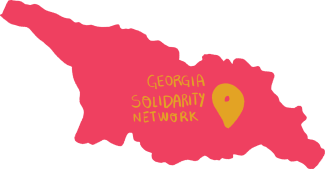 The COVID-19 pandemic showed the world how important essential workers are. We're talking about cleaners, nurses, paramedics, domestic workers, transport workers, grocery shop workers, among others. Their work is to tend to and guarantee the wellbeing of others, and they make our economies function.
But while they take care of us…
...WHO TAKES CARE OF THEM?
Georgia's minimum wage is in the bottom percent of all countries in the world. This reality affects mostly women.
The country not only has a significant gender pay gap, but women also work longer, more unregulated hours before going home to take care of housework and their families. There is no maternity pay, no wage increase for overtime work, no unemployment insurance, and no pay for sick leave or other social protection. Pressured by Western organizations, Georgian oligarchic political parties have been implementing reforms that are destroying the welfare state, increasing austerity measures, and worsening worker exploitation - all for the benefits of big corporations which are applauding the country for its "ease of doing business". Mass media, coerced by private and corporate interests, either remain silent or biased on these issues. Union organizing remains one of the very few options to fight for basic human rights, and for holding the State and corporations accountable in the face of daily, pervasive violations and persecutions, especially against women.
Sources: Minimum-Wage and Interview with Sopo Japaridze to OpenDemocracy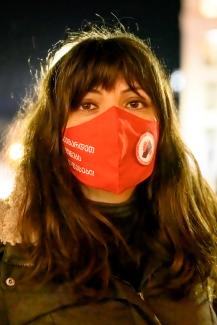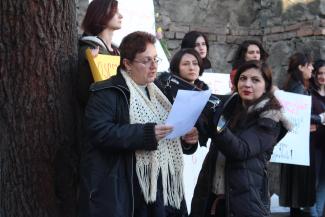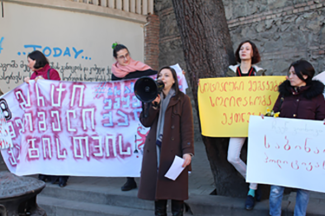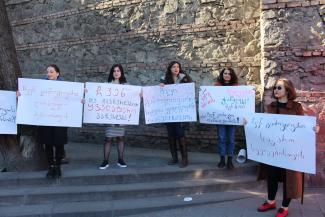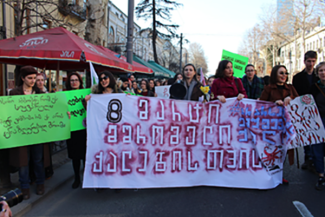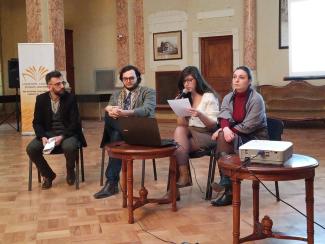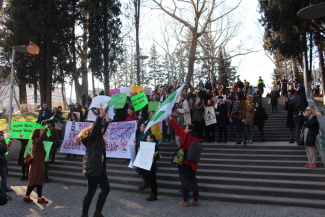 SOLIDARITY NETWORK
Meet the Solidarity Network, a health and service union mostly led by women. Emerging as a response to increasing precarity, severe underpayment and hostile work environments faced by workers in Georgia, Solidarity Network fights for dignified compensation and work places.
Its goal? To create a national worker's democratic movement. To do so, it has been branching out, organizing and teaming up with other local and regional unions and slowly creating a network of unions and empowering women workers to become union leaders.
Its political approach is a holistic one. For Solidarity Network, labor rights issues are directly connected to broader national political and economic agendas and reforms. That's why they are pushing for tax justice, women and LGBTQIA+ rights, and fighting against the dismantling of the Georgian welfare state.
The Solidarity Network is also part of Transnational Social Strike (TSS), a political platform and infrastructure inspired by migrant, women and essential worker organizing that works to build connections between labor movements across borders and nurture global solidarity.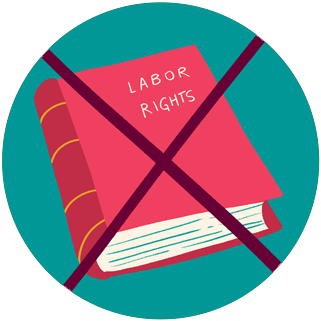 LABOR RIGHT VIOLATIONS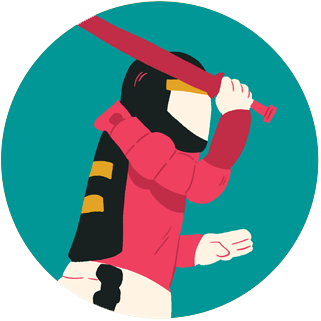 WORKERS PERSECUTION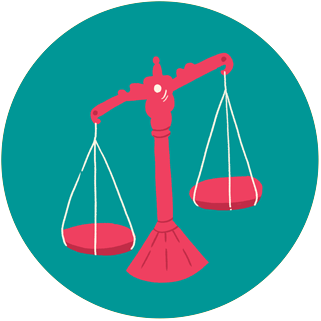 UNFAIR POLICIES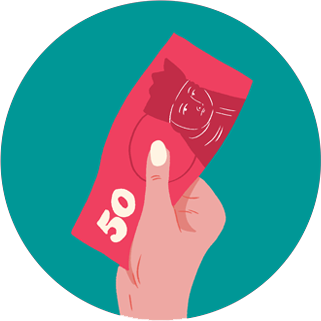 DECENT PAY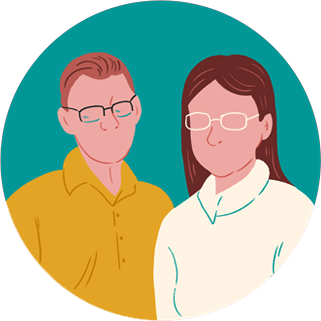 WAGE PARITY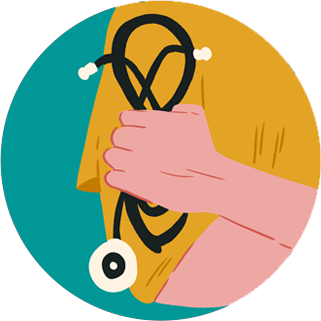 HEALTH CONDITIONS
Striking against all odds: the story of Solidarity Network's unprecedented win.
In January 2022, the Solidarity Network organized a strike with 400 workers. Their main demand? To increase wages. The strike was called following months of unsuccessful talks with the Georgian Ministry of Social Affairs as part of a labor dispute.
After weeks of protesting, negotiating, speaking to the media, withstanding backlash, and enduring the blistering cold of Georgian winter, the workers won unprecedented concessions from the government: wage increase, paid maternity leave, the covering of transportation costs, no lay-offs, compensation for strike days, and more.
The strike did not only result in material gains, it also left the workers feeling united and empowered to stand up for themselves and fight for dignified working conditions now and in the future. They became a source of inspiration for all workers across the country.
You can read more about their victory here.
SPAIN
Sindicato OTRAS
WE ARE LEGAL AND
ALWAYS WERE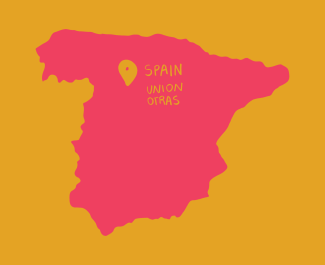 UNION OTRAS
The Sex Workers' Trade Union Organisation (Organización de Trabajo Sexual, OTRAS) is the first union of sex workers in the history of Spain. It was born out of the need to ensure social, legal and political rights for sex workers in a country where far-right movements are on the rise.
After years of struggles against the Spanish legal system and anti-sex workers groups who petitioned to shut it down, OTRAS finally obtained its legal status as a union in 2021.
Its goal? To decriminalize sex work and to ensure decent working conditions and environments for all sex workers.
The union represents over 600 professional sex workers, many of whom are migrant, trans, queer and gender-diverse.
Otras Union meetings and demonstrations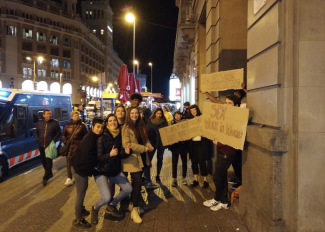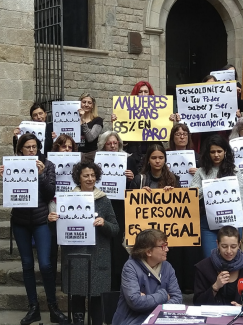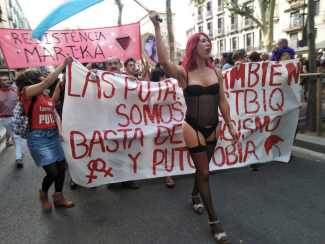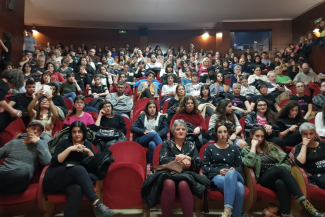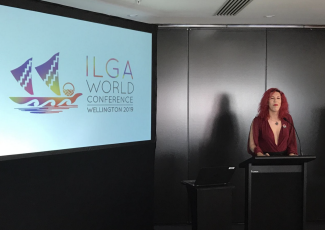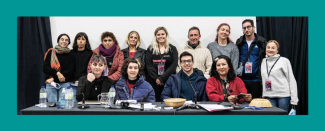 Members of the OTRAS union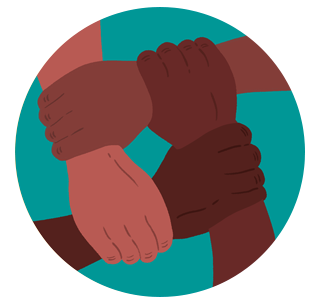 HORIZONTALITY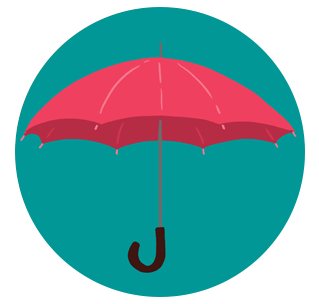 TRANSPARENCY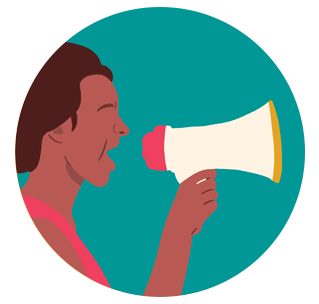 HUMAN RIGHTS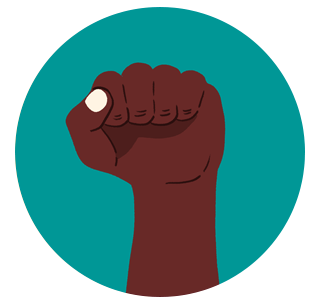 ANTIRACISM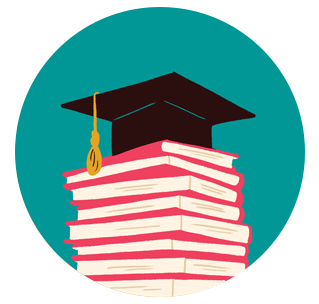 EDUCATION AND CONTINUOUS LEARNING