Come meet the feminist economies we LOVE.
The economy is about how we organize our societies, our homes and workplaces. How do we live together? How do we produce food, organize childcare, provide for our health? The economy is also about how we access and manage resources, how we relate with other people, with ourselves and with nature.
Feminists have been building economic alternatives to exploitative capitalist systems for ages. These alternatives exist in the here and now, and they are the pillars of the just, fairer and more sustainable worlds we need and deserve.
We are excited to share with you a taste of feminist economic alternatives, featuring inspiring collectives from all around the world.
Listen to the story here:
A workplace does not have to operate on competition and profit. It does not have to exploit people for the benefit of the owner and a small elite either.
Instead, communities on the margins of formal economies are building cooperative models based on autonomy, cooperation, shared responsibility, self-management and solidarity.
Worker-controlled cooperatives and workplaces have always offered alternative ways of generating employment opportunities, income, social security and savings - while distributing revenues in more communal, sustainable and safer ways.
But it is more than an employment opportunity: it is the making of dreams into a reality, and the building of feminist economies based on solidarity and care for each other. It is about creating a world where our lives, our labor and our communities matter.
This is the story of the Nadia Echazú Textile Cooperative, the first social enterprise managed by and for travesti and trans people in Argentina.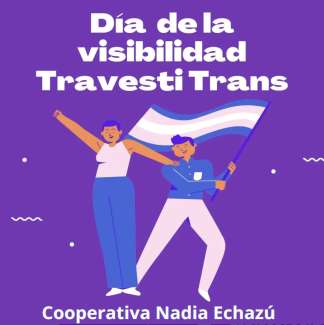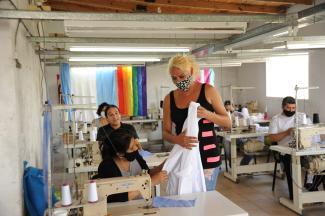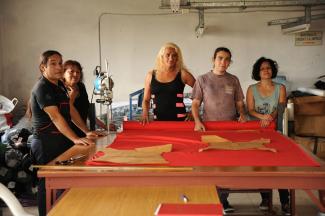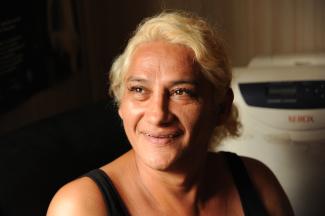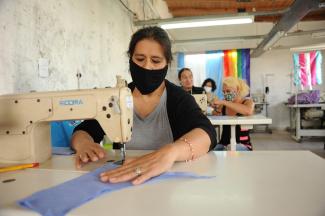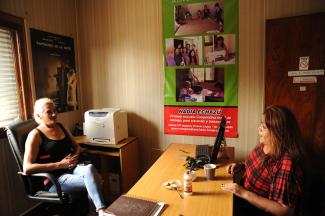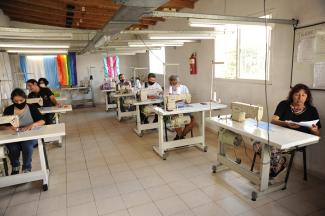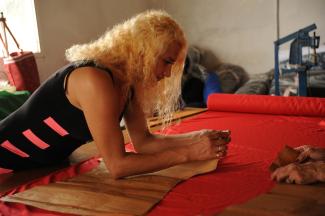 Argentina has a long history of worker-run cooperatives and workplaces.
In 2001, the country experienced one of the worst economic crises in its history.
As a response to the recession and a form of resistance and resilience, workers across the country started occupying their workplaces.
The Nadia Echazú Textile Cooperative was the first cooperative created by and for trans and travesti people in search of economic autonomy and decent living conditions.
It provides work opportunities, access to social security, sustainable income and economic rights for the communities it serves.
TRAVESTI
A latin-american gender identity
The term travesti is often mistakenly translated as "transvestite" in English. However, it is a Latin American gender identity with no equivalent in other languages, and exclusively female. It is a person designated male at birth who identifies as female. They may or may not undergo bodily changes, and should always be addressed with she/her pronouns.
Travesti is not only a gender identity located outside of gender binarism, it is also a cultural identity rooted in Latin American movements. The term was initially pejorative, but it was later re-appropriated as a symbol of resistance and dignity.
Every travesti is trans because she does not identify with the gender designated at birth, however not every travesti considers themselves as a trans woman, since travesti is already a gender identity on its own.
Source: Berkins, Lohana. (2006). Travestis: una Identidad Política [Travestis: a Political Identity]. Trabajo presentado en el Panel Sexualidades contemporáneas en las VIII Jornadas Nacionales de Historia de las Mujeres/ III Congreso Iberoamericano de Estudios de Género Diferencia Desigualdad. Construirnos en la diversidad, Villa Giardino, Córdoba, 25 al 28 de octubre de 2006.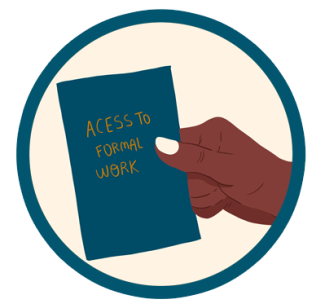 Only 18% of trans and travesti people in Argentina have access to formal work.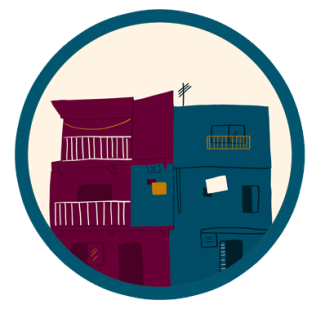 1 of 3 trans and travesti people in Argentina live in a poor household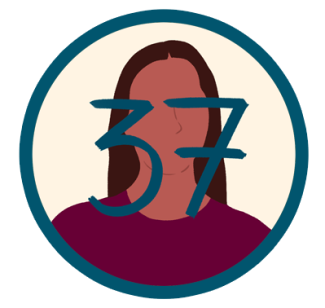 Life expectancy of a trans and travesti person in Argentina is 37 years old - the average age for the general population is 77.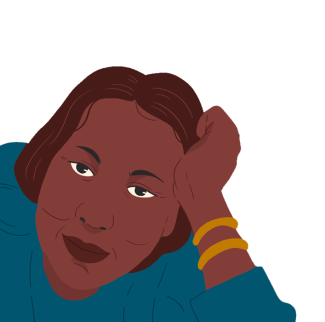 One of the founding leaders of the cooperative was Lohana Berkins, an activist, defender and promoter of transgender identity. Lohana played a crucial role in the struggle for the rights of trans and travesti people. 
This brought about, among many other things, the passing of the Gender Identity Law. It is one of the most progressive legislations in the world, guaranteeing fundamental rights to trans and travesti people. Now, people can change their names and genders only with an affidavit, and have access to comprehensive healthcare without judicial or medical intervention/approval (Outright International, 2012).
What Challenges do Trans and Travesti People Face in Argentina?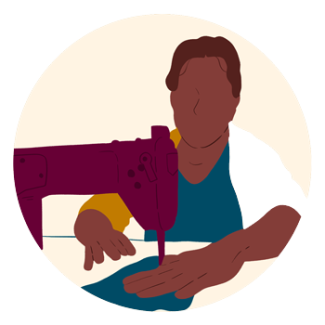 THE TRANS EMPLOYMENT QUOTA
sanctioned by law is not being respected by companies and employers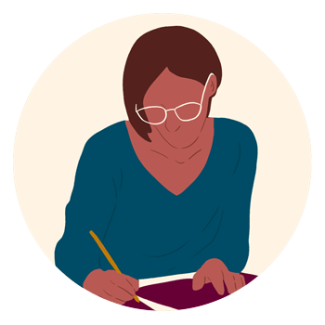 FINANCIAL PRECARITIES
is constant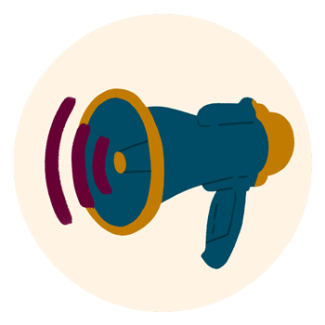 THE EXCLUSION, STIGMA AND INSTITUTIONAL ABUSE
that trans and travesti people continue to face on a daily basis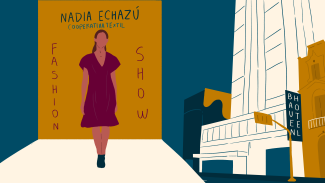 Only a year after it was founded, the members of Nadia Echazú started to work in haute couture and organized a fashion show in the historic Bauen Hotel.
They showcased five models and some workers of the textile cooperative walked down the runway with their own designs.
This was revolutionary not only because they were designing alternatives to mainstream fashion, but also because they were creating accessible, inclusive clothes for all trans and travesti bodies.
Feminist economies should also be about feeling amazing and comfortable in the clothes we are wearing.