About the authors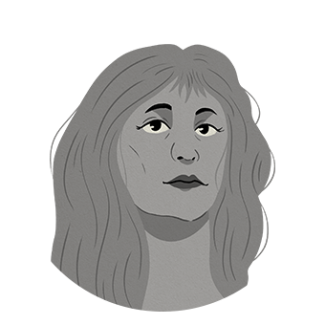 Louise Malherbe is a film programmer/curator and a film critic based in Berlin. She worked as a film programmer for the Metropolis Cinema Association in Beirut and is now coordinating the Reel Streams project aiming at supporting the dissemination of independent cinema in the Arab region. She is Head of Programming for Soura Film Festival, a queer film festival focusing on the S.W.A.N.A. region, writes film critics for Manifesto XXI, and recently started curating films and festivals for Cinema Akil.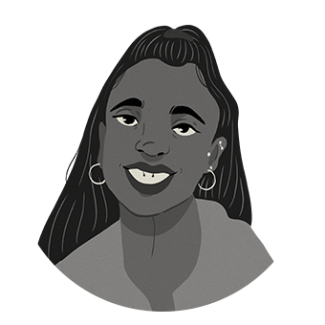 Lindiwe Rasekoala is a life coach who specializes in intimacy and relationship wellness coaching. She is a sexual health enthusiast and online contributor. Through her own experiences and unconventional methods of research, she believes she can bridge the education gap and lack of access to information around sexual wellness. She is a contributor on various radio and television shows, and has completed her coach training with the Certified Coaches Alliance. Lindiwe's mission is to break down the barriers to conversations around sexual wellness and to empower her clients to achieve greater understanding of themselves so that they can experience a more healthy and holistic lifestyle and relationships.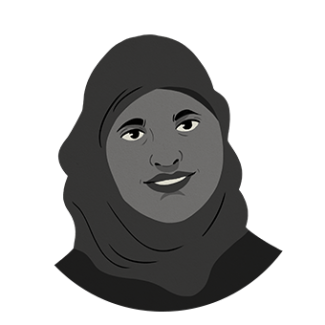 Manal Tamimi is a Palestinian activist and human rights defender. She is a mother of four who holds a master's degree in international humanitarian law. Due to her activism, she was arrested three times and got wounded more than once, including with live explosive bullets which are banned internationally. Her family is also a target: her children have been arrested and wounded with live ammunition more than once. The last incident was an assassination attempt of her son Muhammad who was shot in the chest, near the heart, a few weeks after his liberation from the occupation prisons where he had spent two years. Her philosophy on life: if I have to pay the price for being a Palestinian and not for a crime I have committed, I refuse to die in silence.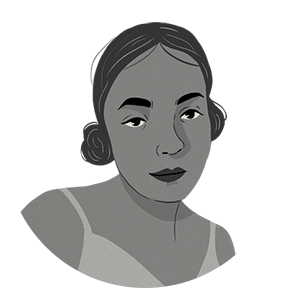 Zuhour Mahmoud is the Communication Strategist at Kohl. She is a writer and an editor, and an occasional DJ based in Berlin. Her work focuses on critical approaches to music, technology and politics and their life cycles within the digital sphere.
Communicating Desire
and Other Embodied Political Praxes
---
Communicating Desire

Host: We tend to think about communicating desire as something that is limited to the private intimacy of the bedroom and our personal relationships. But can we also think of this kind of communication as a structure, a praxis that informs our work, and how we are, how we do in the world?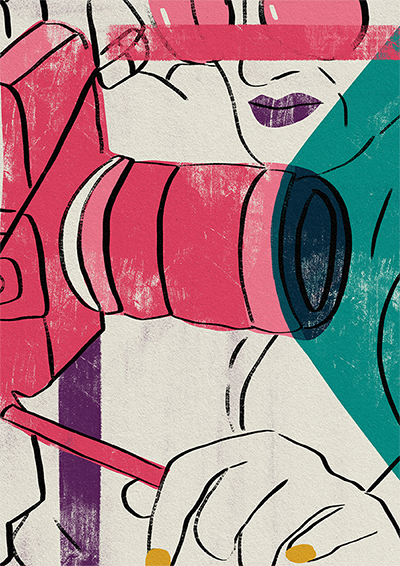 Lindiwe
I believe that unfortunately in the past, expressing your sexuality has been limited. You were allowed to express it within the confines of your marriage, which was permitted, there have always been taboo and stigmas attached to expressing it any other way. When it comes to communicating, obviously the fact that certain stigmas are attached to expressing your sexuality or expressing your desire makes it a lot harder to communicate that in the bedroom or intimately with your partner. From my personal experience, I do believe that obviously if I feel more comfortable expressing myself outside of the bedroom on other matters or other topics, it's easier for me to build that trust, because you understand conflict resolution with that particular person, you understand exactly how to make your communication special towards that particular person. It's not easy. It's something that is consistently done throughout whatever your engagement is, whether it's your relationship or whether it's casual and just in the moment. But I believe that confidence outside can definitely translate to how you communicate your desire.
Manal
Since childhood, a woman is raised with that, "you're not allowed to talk about your body, you're not allowed to talk about your desire," which puts a heavy responsibility on women, especially girls in their teens when they need to express themselves and talk about these issues. So for me I think this is a big problem. You know, I have been married for more than 25 years, but still, until now, I cannot talk about my desires. I cannot say what I want or what I prefer, because it's like I'm not allowed to go beyond this line. It's like haram, despite it being my right. This is the case for all my friends, they just can't express themselves in the right way.
Louise
Personally, I find that expressing our desires, my desires, however that expression comes in hand, has to do with the other, and the gaze that the other would have on me. So this is also something that we can link to cinema. And the gaze I would have on myself as well: what I think I am as an individual, but also what society expects of me and my sexuality. In the past, I somehow did the analogy between what happens in the bedroom and what happens in the workplace, because there is sometimes this dynamic of power, whether I want it or not. And oftentimes, verbal communication is harder than we think. But when it comes to representation in film, that's a totally different game. We are very far away from what I guess all of us here would like to see on screen when it comes to just communicating sexual desires inside or outside the bedroom. 
---
Online and Embodied
Host: We can think about the digital world as embodied: while it might be virtual, it is not less real. And this was made clear in the context of AWID's feminist realities festival, which took place entirely online. What does it mean then to talk about sexuality, collectively, politically, in online spaces? Do we navigate virtual spaces with our bodies and affects, and in this case, what are the different considerations? What does it do to communication and representation?


Lindiwe
Social media makes you feel community-based. When you express what it is that you want or like, there is someone who's either going to agree or disagree, but those who do agree make you feel that you belong to a community. So it's easier to throw it out into the universe, or for others to see, and potentially not get as much judgment. And I say this very loosely because sometimes, depending on what it is that you're expressing, it either will get you vilified or celebrated. But when it comes to the bedroom, there is an intimacy and almost a vulnerability that is exposing you and different parts of you that is not as easy to give your opinion on. When it comes to expressing your desire, speaking it and saying it and maybe putting a Tweet or a social media post, or even liking and reading other communities that are same-minded is a lot easier than telling your partner, "this is how I want to be pleasured" or "this is how what I want you to do next," because of the fear of rejection. But not only that, just the vulnerability aspect – allowing yourself to be bare enough to let the other person see into what you are thinking, feeling, and wanting – I think this is where the difference would come in for me personally. I feel it is a lot more community-based on social media, and it's easier to engage in discourse. Whereas in the bedroom, you don't want to necessarily kill the moment. But I think that also kind of helps you understand going forward, depending on the relationship with the person, how you would engage thereafter. So I always know that if I try to communicate something and I fail to do so in the moment, I can always try to bring it up outside of that moment and see what the reaction would be so I know how to approach it going forward.
Louise
You know the question in films is, I don't know if the male gaze is done intentionally or not. Like we don't really know that. What we know is that the reason why sexuality in general has been so heternormative and focused on penetration and not giving any space for women to actually ask for anything in films, is because most of the people who have been working in this industry and making decisions in terms of, you know, storytelling and editing have been white men. So rape revenge is this very weird film genre that was birthed in the 70s, and half of the story would be that a woman is being raped by one or multiple people, and in the other half, she would get her revenge. So usually she would murder and kill the people who have raped her, and sometimes other people next to them. At the beginning of the birth of this genre and for 30 years at least, those films were written, produced, and directed by men. This is why we also want so much representation. A lot of feminists and pioneers in queer filmmaking also used the act of filming in order to do that and to reclaim their own sexuality. I'm thinking about Barbara Hammer, who's a feminist and queer pioneer in experimental cinema in the U.S. where she decided to shoot women having sex on 16mm, and by doing so reclaimed a space within the narrative that was exposed in film at that time. And there is also then the question of invisibilization: we know now, because of the internet and sharing knowledge, that women and queer filmmakers have been trying and making films since the beginning of cinema. We only realize it now that we have access to databases and the work of activists and curators and filmmakers.
---
Resisting Colonization
Host: And this opens up the conversation on the importance of keeping our feminist histories alive. The online worlds have also played a crucial role in documenting protests and resistance. From Sudan to Palestine to Colombia, feminists have taken our screens by storm, challenging the realities of occupation, capitalism, and oppression. So could we speak of communicating desire – the desire for something else – as decolonization?


Manal
Maybe because my village is just 600 residents and the whole village is one family – Tamimi – there are no barriers between men and women. We do everything together. So when we began our non-violent resistance or when we joined the non-violent resistance in Palestine, there was no discussion whether women should participate or not. We took a very important role within the movement here in the village. But when other villages and other places began to join our weekly protests, some men thought that if these women participate or join the protests, they will fight with soldiers so it will be like they're easy women. There were some men who were not from the village who tried to sexually harass the women. But a strong woman who is able to stand in front of a soldier can also stand against sexual harassment. Sometimes, when other women from other places join our protest, they are shy at first; they don't want to come closer because there are many men. If you want to join the protest, if you want to be part of the non-violent movement, you have to remove all these restrictions and all these thoughts from your mind. You have to focus on just fighting for your rights. Unfortunately, the Israeli occupation realizes this issue. For example, the first time I was arrested, I wear the hijab so they tried to take it off; they tried to take off my clothes, in front of everybody. There were like 300-400 people and they tried to do it. When they took me to the interrogation, the interrogator said: "we did this because we want to punish other women through you. We know your culture." So I told him: "I don't care, I did something that I believe in. Even if you take all my clothes off, everybody knows that Manal is resisting."
Lindiwe
I think even from a cultural perspective, which is very ironic, if you look at culture in Africa, prior to getting colonized, showing skin wasn't a problem. Wearing animal skin and/or hides to protect you, that wasn't an issue and people weren't as sexualized unless it was within context. But we conditioned ourselves to say, "you should be covered up" and the moment you are not covered up you are exposed, and therefore it will be sexualized. Nudity gets sexualized as opposed to you just being naked; they don't want a little girl to be seen naked. What kind of society have we conditioned ourselves to be if you're going to be sexualizing someone who is naked outside of the context of a sexual engagement? But environment definitely plays a big role because your parents and your grannies and your aunts say "no, don't dress inappropriately," or "no, that's too short." So you hear that at home first, and then the moment you get exposed outside, depending on the environment, whether it's a Eurocentric or more westernized environment to what you are used to, then you are kind of free to do so. And even then, as much as you are free, there's still a lot that comes with it in terms of catcalling and people still sexualizing your body. You could be wearing a short skirt, and someone feels they have the right to touch you without your permission. There is so much that is associated with regulating and controlling women's bodies, and that narrative starts at home. And then you go out into your community and society and the narrative gets perpetuated, and you realize that you get sexualized by society at large too, especially as a person of color.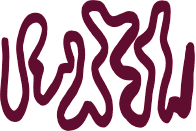 Resistance as Pleasure
Host: And finally, in what ways can our resistance be more than what we are allowed? Is there a place for pleasure and joy, for us and our communities?


Louise
Finding pleasure as resistance and resistance in pleasure, first for me there is this idea of the guerrilla filmmaking or the action of filming when you're not supposed to or when someone told you not to, which is the case for a lot of women and queer filmmakers in the world right now. For example, in Lebanon, which is a cinema scene that I know very well, most of the lesbian stories that I've seen were shot by students in very short formats with "no production value" as the west would say – meaning with no money, because of the censorship that happens on an institutional level, but also within the family and within the private sphere. I would think that filming whatever, but also filming pleasure and pleasure within lesbian storytelling is an act of resistance in itself. A lot of times, just taking a camera and getting someone to edit and someone to act is extremely hard and requires a lot of political stance.
Lindiwe
I have a rape support group. I'm trying to assist women to reintegrate themselves from a sexual perspective: wanting to be intimate again, wanting to not let their past traumas influence so much how they move forward. It's not an easy thing, but it's individual. So I always start with understanding your body. I feel the more you understand and love and are proud of it, the more you are able to allow someone else into that space. I call it sensuality training, where I get them to start seeing themselves as not sexual objects, but as objects of pleasure and desire that can be interchangeable. So you're worthy of receiving as well as giving. But that's not only from a psychological point of view; it is physical. When you get out of the shower, you get out of the bath, and you're putting lotion on your body, look at every part of your body, feel every part of your body, know when there are changes, know your body so well that should you get a new pimple on your knee, you are so aware of it because just a few hours ago it wasn't there. So things like that where I kind of get people to love themselves from within, so they feel they are worthy of being loved in a safe space, is how I gear them towards claiming their sexuality and their desire.
Manal
You know we began to see women coming from Nablus, from Jerusalem, from Ramallah, even from occupied 48, who have to drive for 3-4 hours just to come to join the protests. After that we tried to go to other places, talk with women, tell them that they don't have to be shy, that they should just believe in themselves and that there is nothing wrong in what we are doing. You can protect yourself, so where is the wrong in participating or in joining? Once I asked some women, "why are you joining?" And they said, "if the Tamimi women can do it, we can do it also." To be honest I was very happy to hear this because we were like a model for other women. If I have to stand for my rights, it should be all my rights, not just one or two. We can't divide rights.