Come meet the feminist economies we LOVE.
The economy is about how we organize our societies, our homes and workplaces. How do we live together? How do we produce food, organize childcare, provide for our health? The economy is also about how we access and manage resources, how we relate with other people, with ourselves and with nature.
Feminists have been building economic alternatives to exploitative capitalist systems for ages. These alternatives exist in the here and now, and they are the pillars of the just, fairer and more sustainable worlds we need and deserve.
We are excited to share with you a taste of feminist economic alternatives, featuring inspiring collectives from all around the world.
Listen to the story here:
A CARING
ECONOMY
Feminists Centering Care in the Economy:


A Cross-Movement Dialogue
What if we reimagined ways of caring for our communities?
What if the economy was not about someone else's profit but about care for our individual and collective wellbeing? These stories are about building communities of care with and for people who are historically and presently excluded, disenfranchised and dehumanized by both state and society. These are the stories of feminists centering care in the economy.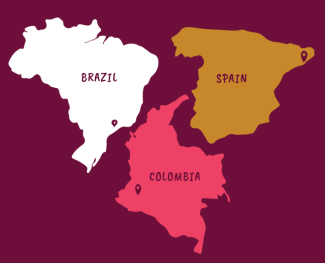 São Paulo, Brazil
COZINHA OCUPAÇÃO 9 DE JULHO
FIGHT LIKE SOMEONE
WHO CARES
So many people without a home, so many homes without people.
São Paulo's City Center
Source: Centro de população de rua da cidade de São Paulo
 
 

Abandoned / Unoccupied Buildings

Population living in the streets 

 

31,000

 

40.000
Women and collaborators at the occupation's kitchen
Ocupação 9 de Julho
When you come to the center of São Paulo, you will see the building of the Ocupação 9 de Julho - a landmark in the struggle for social housing and an important cultural site. This is the work of The Homeless Workers Movement (Movimento dos Sem-Teto do Centro, MSTC) a movement of over 2000 people that operates in the city center and converts abandoned spaces into housing for low-income workers, children, women, adults, the elderly, migrants and refugees. In this particular building, they provide food and shelter to 122 families. 
But Ocupação 9 de Julho is more than just a building.
It is a community hub, where one can take courses and train in creative income-generation activities like local hairdressing, cooking and artmaking. Children can also enjoy cultural and educational activities. The MSTC doesn't work alone. It collaborates with institutions and art collectives to produce cultural, athletic and educational experiences, alongside critical access to health care. Since its inception, this participatory project has been led and carried out by mostly women, under the leadership of Afro-Brazilian activist Carmen Silva, who was once a homeless person herself.
We have the pleasure to introduce you to Carmen Silva Ferreira.
She was born in Bahia, the Northeastern part of Brazil. She is an immigrant, a social activist and a mother of 8 children.
Carmen experienced homelessness at the age of 35, after migrating to Sao Paulo on her own. This led her to become a fierce advocate for vulnerable, marginalized and invisibilized communities most affected by the housing crisis. She eventually became one of the founders of MSTC in 2000.
As a visionary political organizer and the current leader of the MSTC, Carmen's work has laid bare the city's housing crisis and provided inspiration to others on different ways to organize and manage occupations. She stood strong on the forefront of several occupations. One of them is the 9 de Julho Occupation, which now serves as a stage for direct democracy, and a space where everyone can be heard, seen, appreciated and work together.
Carmen has been long celebrated for her boldness in giving life back to abandoned buildings in the heart of São Paulo.
To know more about her life, you can follow her on Instagram!
Occupation's kitchen campaign:
Women sustain Care | Care Sustains Life | Life Sustains Economy | Who takes care of women?  | Not one less1 | Together | Sunday lunch
1Nenhuna a menos literally translates as "not one woman less" or "ni una menos" in Spanish - a famous feminist slogan in Latin America that emerged in Argentina as a response to increasing gender-based violence.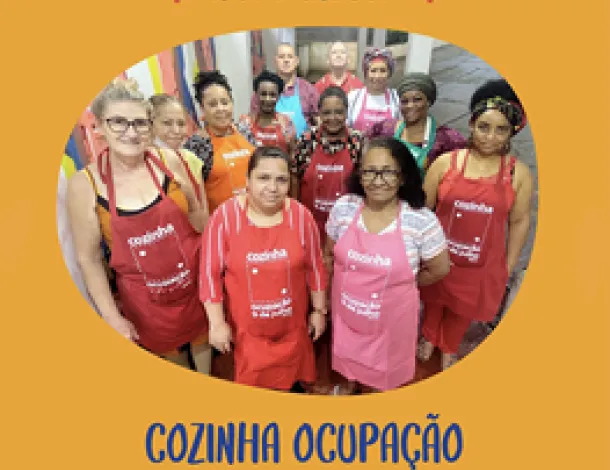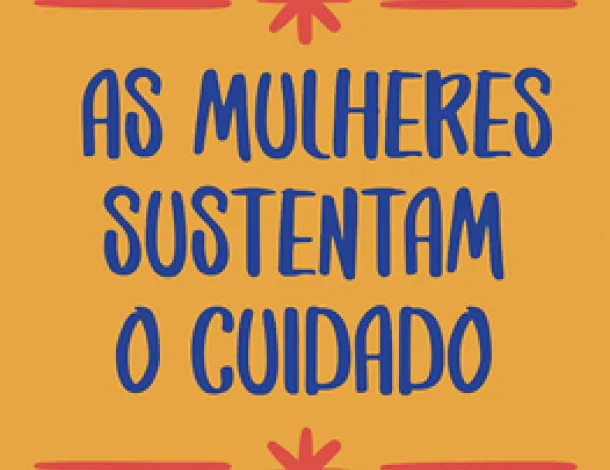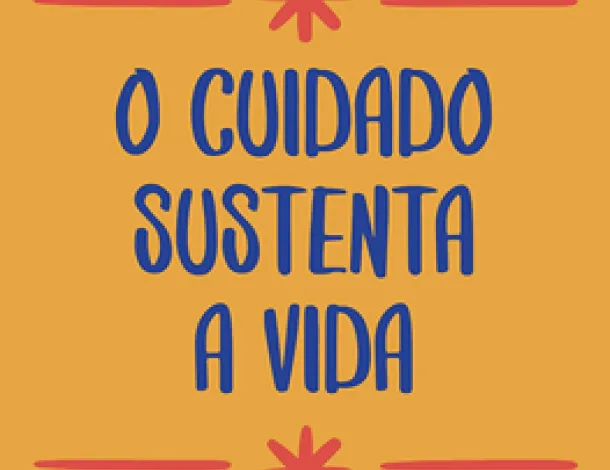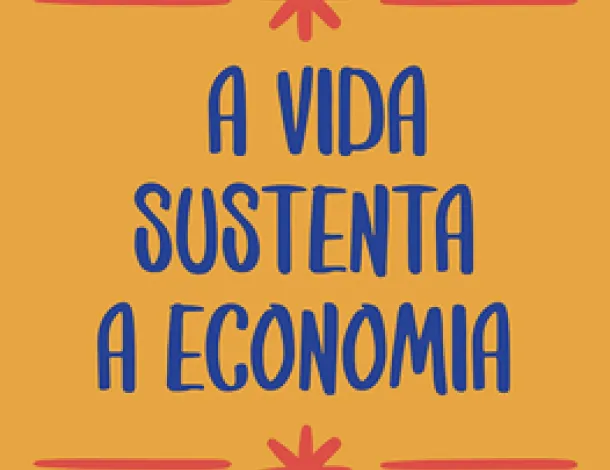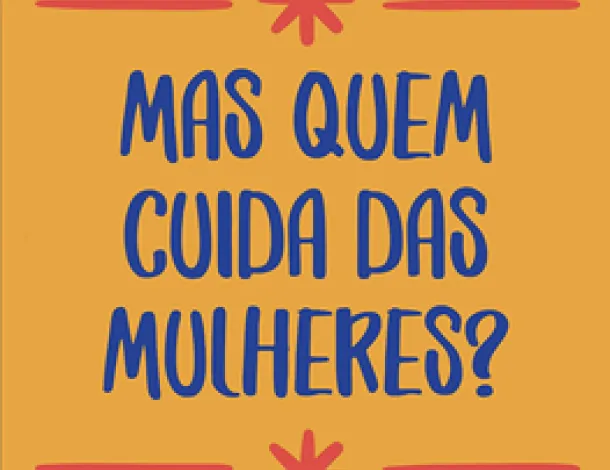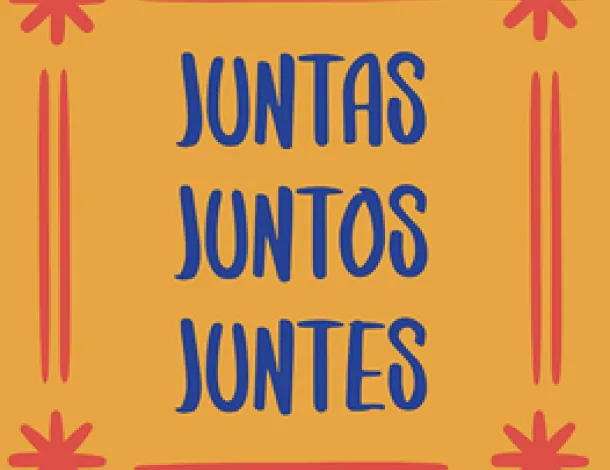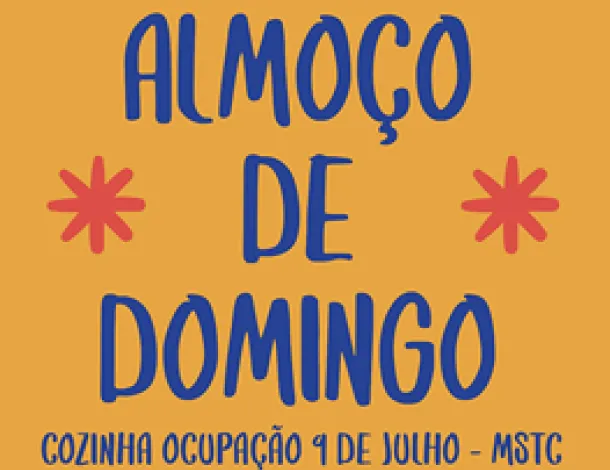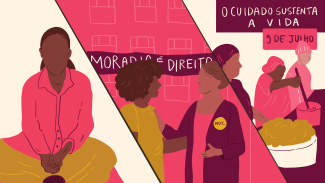 Housing is a right | Care sustains Life
NORTH CAUCA, COLOMBIA
Asociación de Mujeres Afrodescendientes del Norte del Cauca
WE DESERVE
MORE!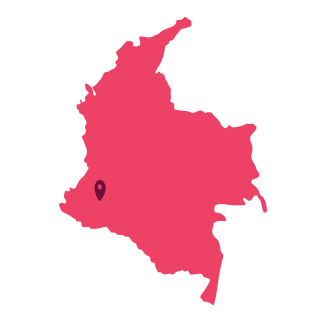 Association of Afro-Descendant Women of the Northern Cauca
Black women community organizing in the Cauca Valley in Colombia can be traced back to the country's colonial past, which is marked by the racism, patriarchy, and capitalism that sustained slavery as a means to exploit the region's rich soils. These organizers are the heroines of a broad movement for black autonomy - one that fights for the sustainable use of the region's forests and natural resources as vital to their culture and livelihood.
For 25 years, the Association of Afro-Descendant Women of the Northern Cauca (Asociación de Mujeres Afrodescendientes del Norte del Cauca, ASOM) has been dedicated to bringing power to Afro-Colombian women's organizing in northern Cauca.
They became established in 1997 as a response to ongoing human rights violations, the absence of public policies, inadequate management of natural resources, and the lack of opportunities for women in the territory.
They have forged the struggle to secure ethnic-territorial rights, to end violence against women, and gain recognition of women's roles change-making peace-building in Colombia.
CHALLENGES:
Climate Change
Access to financial credit Intermediaries
Cultivation for illicit usage
What are they working on?
Human and ethnic-territorial rights

Ensuring the defense of human rights and Nature's rights through alliance-building with local, national, regional and global actors and organizations.

Sustainable development

Ensuring all economic, cultural and environmental activities contribute to sustainable development, food security and income generation, while respecting the self-determination and self-government of Afro-descendant communities.

Education and training

Carrying out training for women and empowering them to carry out women's rights advocacy in different political, social and economic spaces.

For more information, see here!
ASOM's activists in encounters, parades and events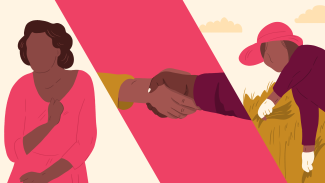 Barcelona, Spain
Metzineres
Womxn Take Drugs.
DEAL WITH IT.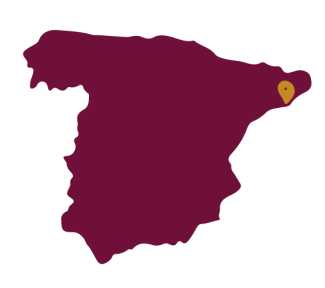 Metzineres
When walking in the heart of the Raval district of Barcelona, you might come across Metzineres, a feminist cooperative by and for womxn2 who use drugs surviving multiple situations of vulnerability.
Imagine a place free of stigma, where womxn can be safe. A safe place that provides shelter, support and accompaniment for womxn whose rights are systematically violated by the war on drugs and those who experience violence, discrimination and repression as a result.
Right outside the entrance, passers by and visitors are greeted with a massive chalkboard that outlines tips, tricks, wishes and drawings by drug users. There is also a calendar that boasts a range of activities self-organized by the Metzineres community. Whether it's hairdressing and cosmetics workshops, radio shows, theater, communal meals offered to the community, or self-defense classes - there is always something going on.
The cooperative provides safe consumption sites as well as utilities that cover people's basic needs. There are beds, storage spaces, showers, toilets, washing machines and a small outdoor terrace where people can chill or have a goat gardening.
Metzineres operates within a harm reduction framework, which attempts to reduce the negative consequences of using drugs. But harm reduction is so much more than a set of practices: it is a politics anchored in social justice, dignity and rights for people who use drugs.
2 Womxn is a term used by the collective to describe cis and trans women as well as non-binary people
Metzineres activists in action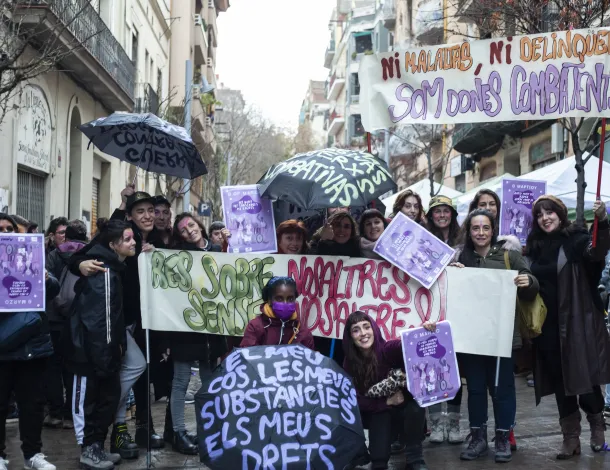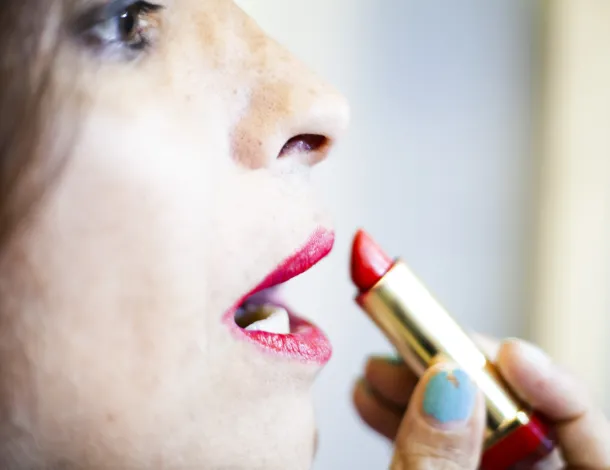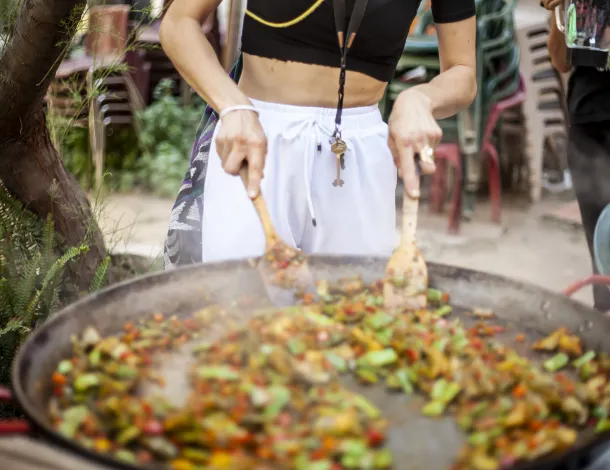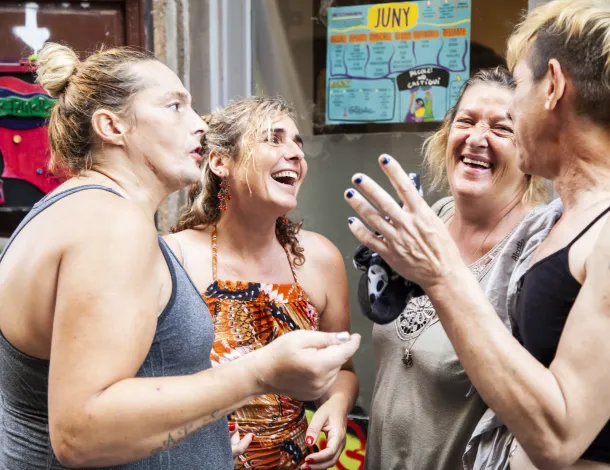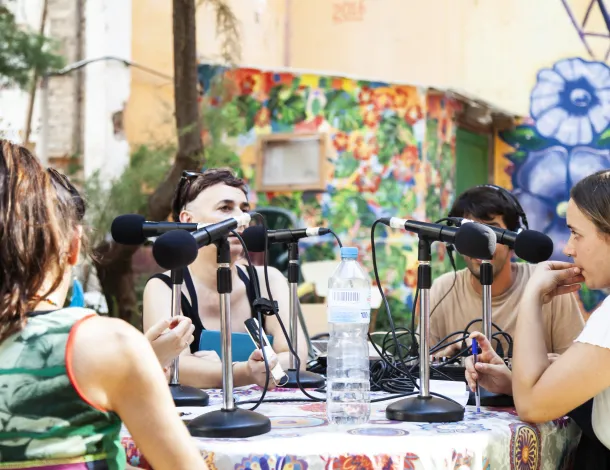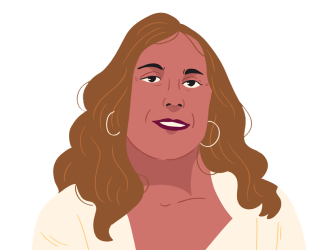 Meet Aura Roig, the visionary feminist activist, anthropologist, director and founder of the Metzineres cooperative.
She spent the last two decades researching, designing and implementing drug policies from the perspective of harm reduction, human rights and intersectional feminism.
Having experienced and learned from communities who use drugs around the world, she returned to Barcelona and created Xarxa de Dones que Usen Drogues (the Network of Women Who Use Drugs, XADUD). XADUD was a space of mutual support and solidarity with the struggle to secure rights for marginalized groups, which later became the Metzineres cooperative.
Aura is currently working on expanding the Metzineres model to provide support to bigger constituencies, while also extensively documenting their prolific journey and learnings.
Metzineres provides the following kinds of support, known as
Environments of Shelter: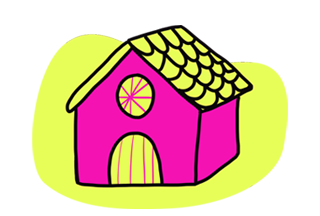 The Cover
Care and healing environment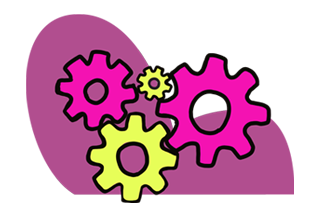 The Bold
Production and entrepreneurship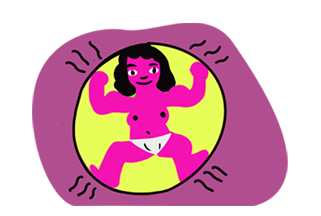 The Powerful
Self-protection and strengthening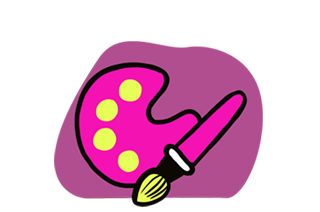 Artisana
Art and creativity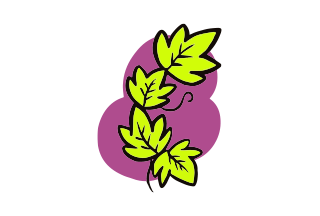 The Ivy
Community and neighborhood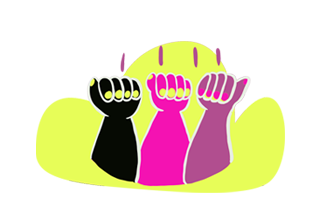 The Howl
Participation and activism
Since its foundation,
Metzineres has supported over: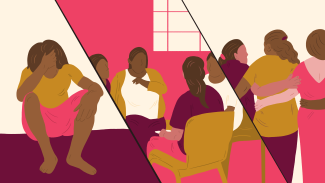 Care as the foundation of economies
The COVID-19 pandemic put the global crisis of care into sharp focus and demonstrated the failures of the dominant economic model that is decimating essential public services, social infrastructures and systems of care around the world.
Cozinha Ocupação 9 Julho, the Association of Afro-Descendant Women of the Northern Cauca (ASOM) and Metzineres are only some examples of caring economies that center the needs of marginalized people and nature, as well as the reproductive, invisibilized, and unpaid care work required to ensure the sustainability of our lives, societies and eco-systems.
While in Sao Paulo, Brazil, you can visit the Ocupação 9 de Julho and have a collaborative meal. You can buy their products in their online store from abroad.
Visit the Association of Afro-Descendant Women of the Northern Cauca's online store where you can find beautiful handcrafted products.
There are several ways to support Metzineres: you can make a financial donation, donate materials and services, or propose a training course, workshop, or activity (for more information, see here).