Anti-Rights Discourses
Chapter 3
Anti-rights discourses continue to evolve.  As well as using arguments related to religion, culture, and tradition, anti-rights actors co-opt the language of social justice and human rights to conceal their true agendas and gain legitimacy.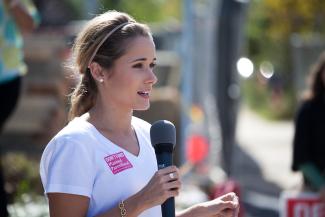 Three decades ago, a US television evangelist and Republican candidate famously said that feminism is an "anti-family political movement that encourages women to leave their husbands, kill their children, practice witchcraft, destroy capitalism and become lesbians." Today, this conspirative notion gains unprecedented grasp and legitimacy in the form of "gender ideology" discourse, a catch-all bogey-man created by anti-rights actors for them to oppose. 
Across a range of discourses employed by anti-rights actors - including notions of "cultural imperialism" and "ideological colonization", appeals to "conscientious objection" and the idea of a "pre-natal genocide" - a key theme is co-optation. Anti-rights actors take legitimate issues, or select parts of them, and twist them in service of their oppressive agenda.
Table of Contents
Gender Ideology
Cultural Imperialism and Ideological Colonization
Abortion: Conscientious Objection
Abortion: Prenatal Genocide
Exercise: Let's Take Back the Narrative
Movement Resistance Story: The Nairobi Principles: Cross-Movement Commitments on Disability and SRHR