Seismic shifts: A year of completion, transition and reflection | Annual report 2017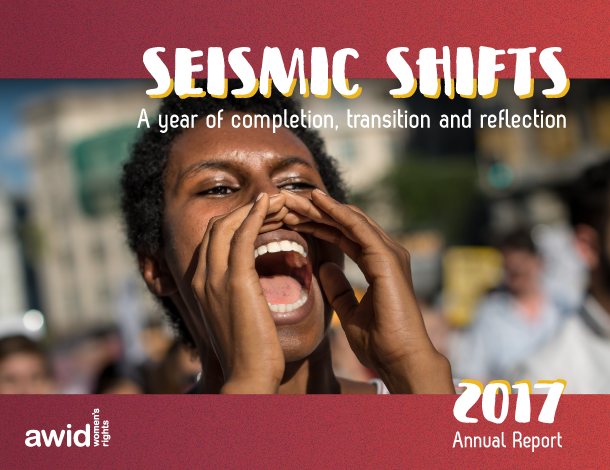 The past five years have been huge for AWID.
We have contributed to some major victories, like expanding the women's rights funding landscape with ground-breaking, far-reaching research and advocacy. At the same time, we have experienced some devastating setbacks, including the assassination of Women Human Rights Defenders (WHRDs) like Berta Cacares of Honduras, Gauri Lankesh of India and Marielle Franco of Brazil, as well as the rise of anti-rights mobilizing in human rights spaces.
Five years ago, we committed to our movement-building role by producing knowledge on anti-rights movement trends, as well as on issues that feminists often engage with less, like illicit financial flows. We advocated side by side with our movement partners, strengthening young feminist and inter-generational activism, and expanding the holistic protection of WHRDs. As we close out the strategic plan, we are proud of our accomplishments and our growth as an organization. We end 2017 with renewed commitment, insights and learning for the continued struggle ahead!