AWID IN 2014: Strengthening Women's Rights Organizing Around the World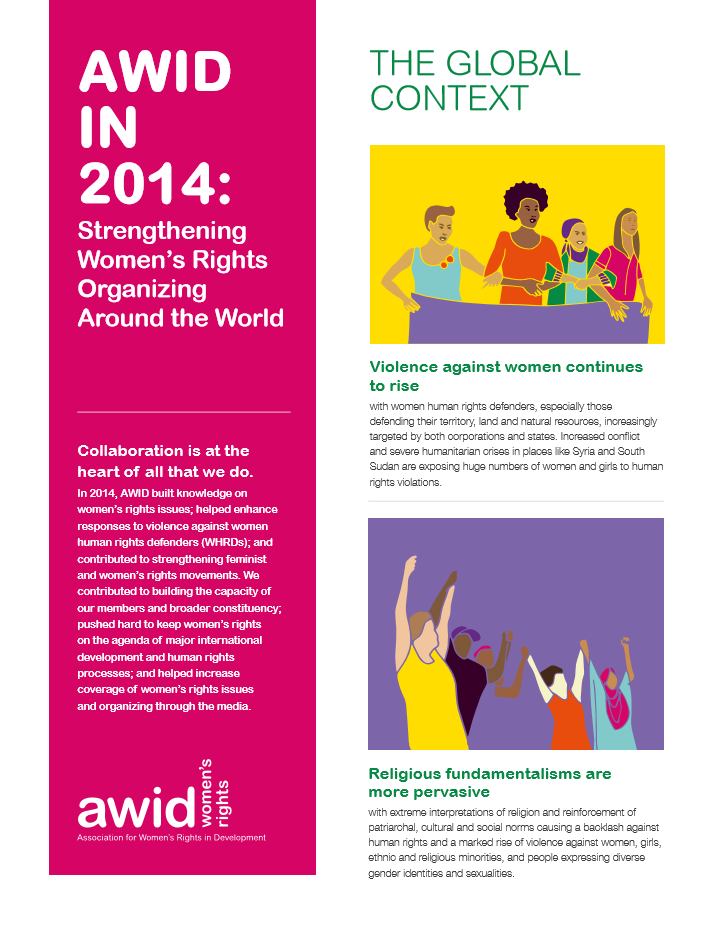 AWID is very pleased to share our 2014 Annual Report.
From building knowledge on women's rights issues to amplifying responses to violence against women human rights defenders (WHRDs), our work last year continued to strengthen feminist and women's rights movements across the world.
Get learn how we built the capacity of our members and broader constituency, pushed hard to keep women's rights on the agenda of major international development and human rights processes, and helped increase coverage of women's rights issues and organizing through the media. You'll find a panoramic sampling of our projects and some concrete numbers demonstrating our impact.
Collaboration is at the heart of all that we do, and we look forward to another year of working together to take our movements to the next level.
---
A sneak peak inside the report
Despite an increasingly challenging panorama, there are important signs of hope for advancing women's rights agendas. Women's rights activists remain crucial in creating openings to demand structural change, sustaining their communities, opposing violence and holding the line on key achievements. And there are important opportunities to influence new actors and to mobilize greater resources to support women's rights organizations.
In this context, strong collective action and organizing among women's rights activists remains essential.
Our impact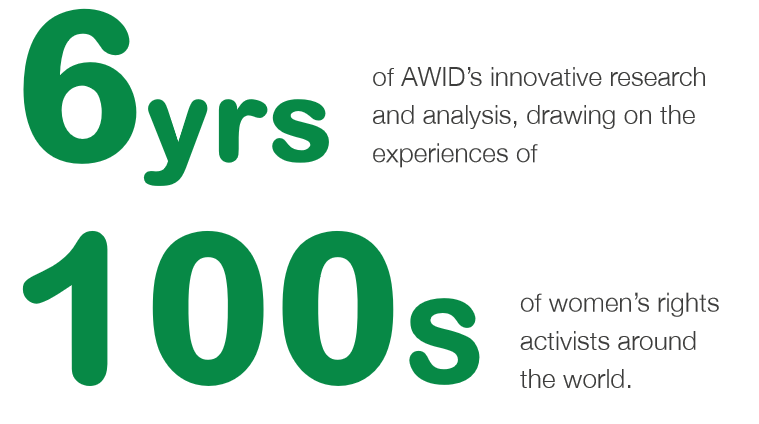 We built knowledge on women's rights issues
We strengthened our online community
We helped improve responses to violence against WHRDs
We strengthened movement  building through collaborative working processes
We pushed hard to keep women's human rights on the agendas of major international development processes
We helped women's rights organizations better influence donors and increased visibility and understanding of women's rights organizations among the donor community
We contributed towards increased and improved coverage of women's rights issues and organizing in mainstream media
I am sincerely thrilled  by AWID's accomplishments since 1982 and hope to be able to pay at least a modest contribution to its hard work for the benefit of women  and situation of gender equality."  — Aleksandra Miletic-Santic, Bosnia Herzegovina
Our Members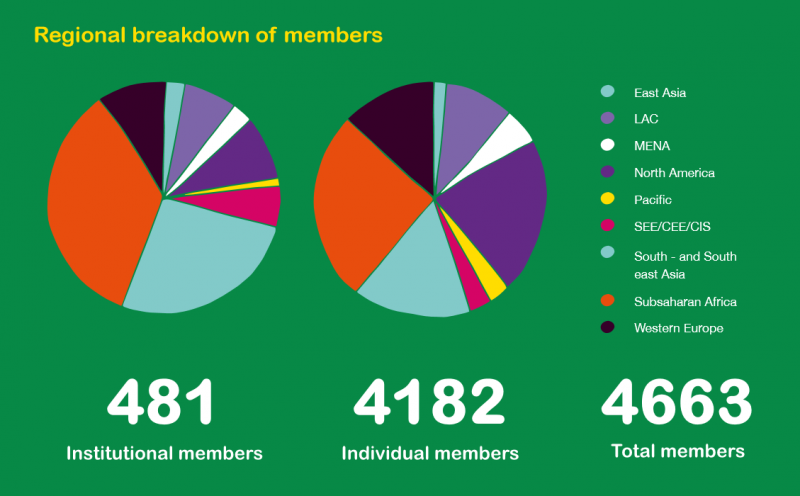 ---
Read the full report