2024 Forum Announcement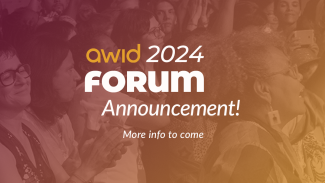 It's time for the next AWID Forum in 2024!
When thousands of feminists come together, we create a sweeping force of solidarity that has the power to change the world. The AWID Forum will be a moment for us to rest and heal together, connect across borders, and discover brave new strategic directions.
The date and location will be announced next year, as soon as we can. We're excited and we know you're excited too. Stay tuned!

Make sure to follow us on social media and subscribe to our mailing list to stay informed!