Meet our newest Board members!
Thank you to all members who participated in the process of nominating and electing our new Board members. Your involvement was crucial in identifying committed and brilliant feminists who will play a vital role in AWID's governance, provide organizational oversight, and help guide our strategic direction. We are pleased to share with you the results:
---
Welcome to Claudia Montserrat Arévalo Alvarado and Salome Chagelishvili as our newest Board members!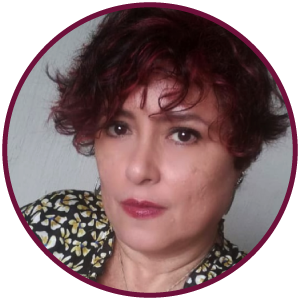 Claudia Montserrat Arévalo Alvarado is a feminist psychologist with a Masters degree in Development Equality and Equity. She has been a human rights activist for 30 years, and a women's rights activist for the last 24 years. Claudia works in El Salvador as the co-founder and Executive Director of Asociación Mujeres Transformando. For the past 16 years she has defended the labour rights of women working within the textile and garment maquila sector. This includes collaborations to draft legislative bills, public policy proposals and research that aim to improve labour conditions for women workers in this sector. She's worked tirelessly to support organizational strengthening and empowerment of women workers in the textile maquilas and those doing embroidery piece-work from home. She is an active participant in advocacy efforts at the national, regional and international levels to defend and claim labour rights for the working class in the global South from a feminist, anti-capitalist and anti-patriarchal perspective, and class and gender awareness raising. She is a board member with the Spotlight Initiative and its national reference group. She is also part of UN Women's Civic Society Advisory Group.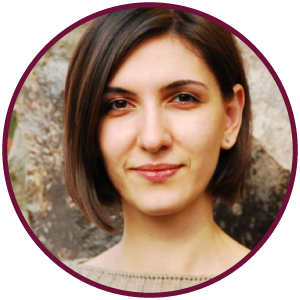 Salome Chagelishvili is a feminist activist from Tbilisi, Georgia, devoted to social and gender justice. She holds a Master's degree in gender studies, and has been engaged in feminist, queer and green movements for the past 9 years, working on issues of gender-based violence, domestic violence, sexual and reproductive health and rights, LGBTIQ rights, and holistic and digital security and rights. Since 2014 she has been actively working on safety and security issues of activists and Women Human Rights Defenders, providing integrated security and digital security workshops specifically for activists from under-privileged groups (queer persons, ethnic and religious minorities, rural women and girls, etc) as well as for larger feminist organisations. Salome is a member of the Independent Group of Feminists - an informal, non-hierarchical and non-registered initiative that unites feminists with diverse backgrounds in Georgia. Currently, she works with the Women's Fund in Georgia, fully engaged in women's / feminist movement building, providing feminist funding, and encouraging local feminist philanthropy.
Read the biographies of all of our Board members 
---
We are excited to benefit from the wealth of skills, insights and experiences that Claudia and Salome will bring to our work.
We would also like to express our appreciation for the contributions of our departing Board member, Erika Guevara Rosas.
Erika brought her vast experience working on human rights and supported AWID through the 2016 Forum process and transition to co-leadership. We are grateful that she will continue to serve on our Finance & Audit Committee in an external capacity, and look forward to continuing to collaborate with her to support feminist movements around the world.
Psst… didn't get a notice to vote in the AWID Board elections last year? Then you aren't an AWID member yet!