The AWID Forum is the world's largest event that wholeheartedly centers feminist and gender justice movements in all their diversity. It is a transformative space created by and for the movements - where Global South feminists and historically marginalized communities take centerstage, strategize to shift power, and connect with allied movements, funders and policy-makers. And so it is with full and fiery hearts that we share…
The 15th AWID International Forum will take place from December 2-5, 2024 in Bangkok, Thailand!
We hope to gather 2,500 in-person and 3,000 online/hybrid participants. When thousands of feminists come together, we create a sweeping force of solidarity that has the power to change the world! We're excited, and we know you're excited too - so stay tuned for more
The Forum is a live example of what the bigger WE can do. We go to the Forum, we are seeds, we then get sowed. This we have to celebrate.
- Sara Abu Ghazal, Lebanon
There is nothing like being in a shared space, exchanging body energies,... seeing the world and doing something together. Events like the Forum are among the strongest of the global feminist movement.
- Jac s m Kee, Malaysia
All our change processes rely on the relationships we build at spaces like the AWID Forums where you dance together, your humour comes through, your real self, you tell stories. That is what makes the difference.
- Nicky Mcintyre, USA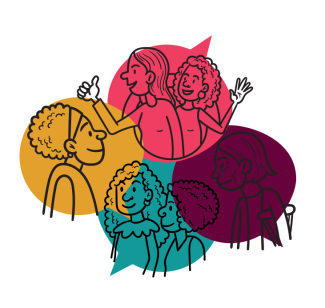 Feminist movements have changed and adapted tremendously since we last convened in this way - so to remember why AWID Forums matter, we asked activists from around the world to reflect on and share their stories, impressions and memories. This is what we learned.
Want to build the Forum with us?
Join as an AWID member now and participate in our next member event:
"Forum Dreaming" on June 20th.